Trauma
Trauma, autoimmune disease, PTSD and me
It will come as no surprise to anyone living with long term mental health issues that the stress of managing poor mental health takes a toll on the body. The link between poor mental health and the body is the subject of many great books and articles (The Body Keeps the Score by Bessel Van Der Kolk being one of the most famous).
Survivors of traumatic events can experience flashbacks in sensory terms, feeling sensations on the skin or pain in the body. It could be said this is far more common than the recurrence of bad or painful memories that is often associated with the term, 'flashbacks'. 
If a person has been living in a state of hypervigilance due to trauma for many years it stands to reason that constant tension in muscles, particularly the back or neck, will result in muscular or skeletal chronic pain. We are also starting to see evidence that points to the long term effects of living with stress hormones, such as adrenalin, norepinephrine and cortisol, exacerbating the growth of cancers or their spread to different parts of the body (counter to popular belief, less evidence exists that indicates chronic stress directly causes cancers). 
What is an autoimmune disease?
An autoimmune disease is when the body's natural defences can't tell the difference between harmless cells that are meant to be in your body and foreign cells. This means your immune system starts attacking these harmless cells. The results and severity of the symptoms vary depending on many things. A person's genetics, their health or environment. Common examples of autoimmune diseases are; rheumatoid arthritis, psoriatic arthritis, lupus and graves' disease. 
An autoimmune disease can be difficult to know you have, as well as hard to get a diagnosis for. Part of this is because the symptoms can be vague or attributed to other illnesses (or in a lot of cases, sufferers just 'put up with' and tolerate the symptoms).
Common symptoms are:
fatigue
aches and pains/joints swelling
chest pains
difficulty sleeping
shortness of breath
anxiety
rashes or irritated skin
digestive issues
Plus, there are over 80 types of autoimmune disease that can affect different parts of the body, so it would be difficult to know how to look out of all of them.
How is this linked to PTSD?
Many patients who seek me out for trauma therapy find out they have an autoimmune disease. They work hard to process PTSD and a traumatic history, get to a safer place where they can start to think about everyday health, then suddenly are confronted with another diagnosis of lupus or rheumatoid arthritis (or any other autoimmune disease). There is an unfairness to this, made more unfair by the realisation that this autoimmune diagnosis could be caused by past trauma.
Evidence
A study called Posttraumatic stress disorder and risk of selected autoimmune diseases among US military personnel published in Jan 2020 used data from the Millennium Cohort Study to examine whether US Soldiers with a medical diagnosis of PTSD also had higher rates of autoimmune disease. 120,572 participants were followed for roughly just over five years. It concluded those who had PTSD were 58% higher risk of an autoimmune disease compared to those with no history of PTSD. They even took into account environmental and health factors like smoking statuses, alcohol use and BMI and this had little impact on the results. They also concluded that the "results were not appreciably different according to combat experience and history of physical or sexual trauma".
This tells us that it is not just people who have survived Type One Trauma (ie single traumatic instances, such as serious accidents, injury or conflict) who are potentially vulnerable to a trauma-related autoimmune disease but also people who have survived type two trauma (i.e. longer sustained, historical or childhood trauma). 
So now I have PTSD and an autoimmune disease...FFS!?
Getting a diagnosis of a physical health condition potentially because of an extremely difficult history with trauma can be the last thing we need (one of my patients described it as "a double whammy" followed by a heavy eye roll). It can feel like yet one more way a history of trauma or complex PTSD puts us at a disadvantage in our lives.
However, both PTSD and an autoimmune disease are manageable and does not have to define you. Take time to create a care plan, including everything from things that help you relax, to nutrition and food, to keeping active and hobbies. 
The best place to start when creating a care plan to manage an autoimmune disease is your doctor or GP. They will be able to prescribe medication, refer to your clinics if you need further medical interventions and give advice on lifestyle choices. 
We are learning more and more that the body doesn't differentiate between physical and mental health in the same way we do. I believe that trying to eat tasty, wholesome food when we can and staying as active as we are able can support our mental health as much as therapy can support our physical health. Involve your GP and therapist in your care plan, pay attention to what helps and remember, you are more dynamic, nuanced, unique and (frankly) interesting, than any diagnosis! 
 
Disclaimer: A diagnosis of an autoimmune disease does not mean you also have PTSD or a lived experience of trauma. Conversely, having PTSD doesn't mean you have or will develop an autoimmune disease. This blog cannot offer a diagnosis, it is a reflective blog. I hope you will find it informative, supportive and interesting. 
Signposting
There are too many different autoimmune diseases for me to add links to further info on all of them. However, here is the NHS A to Z website where you can search for information on specific conditions.
If you are not registered at a GP not sure how to find one, you can search for one using your postcode here. (FYI. If you do not have a fixed address or postcode, you are still legally entitled to be registered at a GPs. GP surgeries are obliged to provide alternative ways for you to register. If you are denied this right, you are within your right to complain to the GP Practice manager).
A more obscure resource is comedian Katherine Ryan's podcast, 'Telling Everybody Everything'. She is open about her lupus and her podcasts are perfect antidotes to stressful days (very adult content).
References
Lars I.P. Partecke.S.S. et al. Chronic stress increases experimental pancreatic cancer growth, reduces survival and can be antagonised by beta-adrenergic receptor blockade Pancreatology (2016)
Bookwalter, D.B., Roenfeldt, K.A., LeardMann, C.A. et al. Posttraumatic stress disorder and risk of selected autoimmune diseases among US military personnel. BMC Psychiatry 20, 23 (2020). 
Share this article with a friend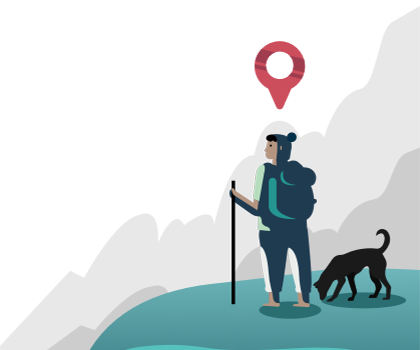 Find a therapist dealing with Trauma