Tips for finding the right therapist
Finding the right therapist for you can feel rather daunting, especially if you do not have much knowledge about the field or lack a personal recommendation. You may also be feeling vulnerable and anxious, only adding to the stress of finding someone you can work with effectively.
But why is it so important to find the right one? Aren't all therapists and counsellors equally skilled?
Well, all reputable counsellors and therapists will have gone through proper training and be members of a respected professional body, such as the BACP or UKCP. If they are members of these organisations you know that they are properly qualified and bound by a code of ethics.
Membership of these professional bodies is essential, but not enough in itself. There also needs to be a right 'fit' with the therapist, as studies have shown that the most important factor in successful therapy is the relationship between the client and therapist.
For example, research by Smith and Glass (1977) in the US found that, while most people in their study benefitted from therapy it did not depend on the kind of therapy offered. In other words, it was the relationship between client and therapist that was key. 
While the kind of therapy offered does not seem to be instrumental in the outcome, you may feel more comfortable with a particular approach and it's worth thinking a little bit about them. There are descriptions of the different therapy approaches elsewhere on the Counselling Directory site.
My tips:
Think about whether you want a male or female therapist
Many clients have a preference but it is worth thinking this through. If you feel more comfortable with, say, women, you may prefer to see a female therapist. On the other hand, there will be cases where it can make sense to see a male therapist if you feel you need to work through issues to do with men. There are no hard and fast rules on this; it's more to do with getting a feel for what feels right.
Be aware of your thoughts and feelings as you find out about them
Many therapists have websites or profiles, often with a photo. As you look at their sites or profiles be aware of what you think and feel. Do they come across to you as friendly? Warm? Distant? Professional? Do they seem like someone you could talk to about sensitive things?
You may not be able to explain it, but you may just feel drawn to a particular therapist. They may even be a woman when you thought you wanted to see a man, or vice versa. Trust this intuition, as it may be telling you something important that you're not aware of rationally.
Don't be afraid to meet more than one therapist
It's perfectly fine to meet, or communicate with, several therapists and then decide. The downside is that it can be expensive, although many therapists now offer reduced price initial consultations or free phone consultations. Of course, if you do find someone you're comfortable with, you don't have to see the others - but please let them know in advance if you're cancelling an appointment!
Once you've found someone you're happy with make a commitment to see them for, say, six sessions. This gives you both a chance to get to know each other a little. The commitment also provides some support in case things get bumpy in the early sessions. Challenging feelings may come up and it's important not to jump ship at the first difficult session.
Share this article with a friend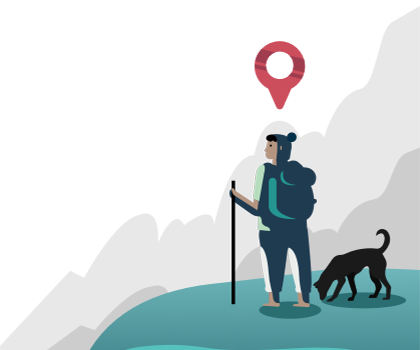 Find the right counsellor or therapist for you