Anxiety
The ultimate showstopper
I'm going to explore how we have coped without our audience in the pandemic, for both professional and amateur performers.
The performing arts have seen little reprieve from the stranglehold of this pandemic. Professional performers have experienced not only a loss of income but in some cases a loss of purpose. The past year has also had drastic effects on the lives of amateur performers, whose well-being is enhanced by the experience of live performance. Actors, musicians and comedians find themselves driven to perform from an early age. Few of them would have imagined living through a time when audiences are absent.  
When theatres closed last March, many amateur theatre groups arranged online opportunities for musicians and actors to perform together. The longer the restrictions continued, motivation dropped away and the frequency of online rehearsals has dissipated. Performers who once gained a sense of camaraderie, teamwork and social cohesion from rehearsing have had to make do with mere online catch-ups.  
I spoke to a singer and actress who has had difficulty finding a suitable online platform on which her trio can effectively perform. The sound quality of existing technology doesn't pick up the beauty of a harmony, not to mention the delay caused by differing broadband quality. Kate explained that performers are a "touchy-feely" bunch who derive contentment from being in a group and experiencing the support of others. Without collaborative rehearsals and performances, many of her contemporaries have felt lost.  
The search for an audience
Some actors are actually rather shy by nature and find joy in the escapism felt when they're playing a role. It is quite usual for a performer who may be introverted in everyday life to find confidence in performing a scripted part. Suddenly they have a voice. Some have found solace in recording performances in isolation and sharing them on social media. The audience was there but the performers had to settle for likes and comments rather than feeling elation as they applauded.
Others have performed short gigs on Instagram live so that their fans can watch a video of their latest work which is deleted after 24 hours. Whilst this creates a sense of urgency to "tune in" and is closer to a live performance, the audience reaction remains absent.
With fewer opportunities to perform, actors and musicians have also missed the physical benefits of increased endorphins and decrease in the stress hormone cortisol. 
Now, as audiences anticipate when live performances may return, Kate explains that performers are experiencing a mixture of emotions. They may feel a desperation to get back to doing what they love the most while others are riddled with doubt that the muscle memory so vital to performing may elude them when they return. Having had so much time to reflect, some who are prone to imposter syndrome have started to question their confidence to step back on stage.  
The performance of everyday life
My conversation with Kate was a reminder that we are all performers in our everyday lives.  Audiences provide a mirror for performers – a reflection of their talent and skill that is immediate and reaffirms self-esteem. Our everyday audience is made up of family, friends and colleagues and while we haven't been interacting with them in lockdown we may have missed the warmth of connection and cohesion. While some of us cope well with the challenge of playing a role at work and play, others struggle with social anxiety which makes the performance of everyday life extremely difficult.  
Unless we lead an isolated life, we all used to perform for others before the pandemic; occasionally showing a side of ourselves that is "switched on" for the benefit of others. These interactions swing back and forth and act as a barometer for our well-being and self-esteem.  Closing a sale or public speaking at work may require tremendous effort and tapping into this can leave you feeling depleted. In worse cases, an inauthentic work persona can ultimately lead to burnout.  
Similarly in a social setting, extroverts relish the necessary performance of meeting friends at the pub; pulling on a happy face that masks a difficult day. Those who found this easy may be longing to return to normality. But for those of us who struggle with social anxiety, the looming release of restrictions may signal the onset of social stage-fright.  
Kate explained that the nerves a performer may feel before going on stage are soon outweighed by the euphoria of putting in a good performance. This can increase self-esteem, thereby reinforcing confidence for the next show. Quite similar to the butterflies felt before an important meeting, the adrenaline focuses us enough to get through it sufficiently to relax in the glorious relief that it's all over. A positive meeting with our most difficult customer can be like getting a five-star review from our harshest critic.
How can counselling help?
Many professional and amateur performers who are feeling isolated have turned to counselling to talk about the losses they have experienced. It's an opportunity to reflect on the current lack of affirmation. Counselling has also been a chance to remove the persona they're well-practised at presenting to their audience. When the counsellor sits in front of you and you are able to be your true self in a non-judgemental space it can bring a sense of acceptance as well as a low-risk opportunity to show a more authentic side to your personality.  
Luckily, of course, you don't have to be a performer to benefit from counselling in the same way. People find great relief in discussing and being curious about different aspects of themselves with a counsellor.  
You could consider it a rehearsal that helps us prepare for the bright lights of returning to our metaphorical stage as we slowly head towards normality. 
Share this article with a friend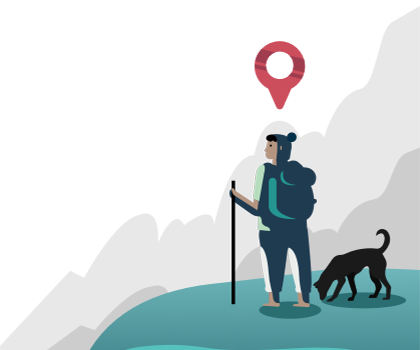 Find a therapist dealing with Anxiety