Relationship problems
The secrets of how to cope with the end of a relationship
Sad, angry, frustrated, upset, tearful and relieved are all emotions expressed at the end of a relationship. Much has been written on saving a relationship, less so on how to cope when that fails and the relationship ends. You have been in a couple sharing a lifestyle, common language and collective experience and now have a profound sense of loss not only of your partner but also of your future plans. You begin relationships with high hopes and as the relationship ends, they crash.
A break up is uncharted territory, feeling uncertain about our future. How we will cope on our own. Life has been overturned and any plans scattered to the four winds. You overcome the practical yet the emotional can be harder cope with. There is no right or wrong way to deal with this. You need to give yourself time to adjust to the changes.
Don't do it alone.
It can be easy to isolate yourself at this difficult time. Wanting to shut the world away and hide your pain. Yet now is the time to use the network of friends and family. Spend time with positive people who make you happy and encourage you. Perhaps that is your family or friend. Perhaps you prefer to get support from a group or an online forum.
Take time to adjust to the loss
It is important to keep reminding yourself that you will get through this difficult time. The feelings of loss and rejection can be very strong at the start and you can miss many of the positive things in the relationship, especially if you were the one who was left and had no say in the breakup. Taking time to acknowledge and accept your feelings is an important part of the process.
Remind yourself that there is a future
It is easy to doubt the future when a relationship ends. It is important to remember that you can still have a positive future but a different one. You can replace old hopes and dreams with new ones. You can take the opportunity for a new beginning and notice the chances that you have for a new direction.
Take the positives from the old relationship
Reflect and learn from your relationship. It is easy to dwell on what you have lost when the relationship ended. Take a moment to see what you gained and learned in the relationship. Perhaps you learn things about yourself, perhaps you learn things about the type of partner you like to be with or perhaps you learned about communication in a relationship. Take these positives forward with you.
The end of a relationship is a difficult time for us all and there is no right or wrong way to cope with difficult feelings. These simple steps will help you to cope as in time you are just becoming single rather than part of the couple. Some people find that they need outside help to process their feelings and you may wish to consider seeing a counsellor to help you.
Share this article with a friend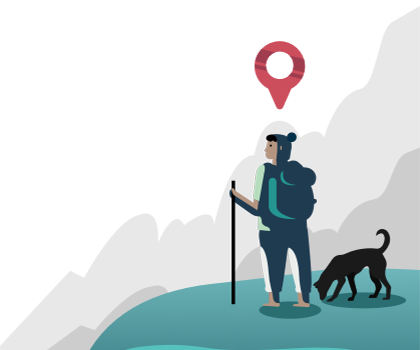 Find a therapist dealing with Relationship problems