The search for a counsellor
It can be confusing looking for a counsellor, for there are so many listed on various websites and directories, so this short article is for anyone looking for a counsellor -  I aim to help you not choose who you should contact but rather, look at focusing your search so that you know what type of counsellor might be best for you. I will also briefly explain what you can expect from all counsellors, irrespective of their modality.
Firstly, it is important that you think about what type of counselling you want - is it individual counselling you want, or perhaps couple counselling for you and your partner? Once you have decided what type of counselling you are looking for, you can think about what type of approach you think might suit you. There are many excellent articles on the directory that tell you what various terms such as 'person-centred' and 'integrative' for example, mean. There are many approaches, but all share many common themes that are central to what counselling is all about.
All counsellors should be non-judgemental, which means that you are accepted for who you are and there is no sense of judgementalism in sessions. This is a very important facet of the counselling relationship and is central to the development of the counselling relationship, for there is a very special relationship between counsellors and their clients. It is a unique one, but should always be based on respect and equality. You are the expert on your life, for you are living it, and all counsellors should work with you and your experiences, at a pace that you find comfortable, respecting your personal space, in the therapeutic sense.
A counsellor is not a friend and this should be clear from the outset. Counsellors do not give advice and this is important because it is for you, as an individual, to look at the issues you bring to sessions and decide what happens in your life. Your counsellor should help you look at aspects of your life from different perspectives, for this can be enormously helpful.
Counselling changes the way that we experience our self, in the most positive and gentle way. It really is 'talking therapy'. So, no matter how difficult things may seem at the moment, no matter how confusing and bewildering your life may seem - you can talk openly about your feelings with a counsellor and be assured that this is confidential and that your counsellor will allow you to be yourself in a safe and respectful way, encouraging you to move towards a happier and freer sense of being.
Share this article with a friend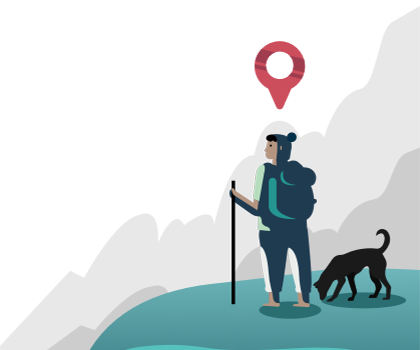 Find the right counsellor or therapist for you