Relationship problems
The power of love
Life is all about love; without love, we would not be human. Everyone wants to experience love in one way or another. Love is a compelling emotion. We read about it, we speak about it, and we watch movies about it. Some people thrive from love, and others are afraid of receiving love.
The question that many people commonly ask is 'What is love?' The dictionary definition is 'an intense feeling of deep affection'.
Unfortunately, when parents do not show love towards a child for whatever reason, it can have an adverse effect on their esteem and self-identity. This could later affect an individual's self-image in adulthood. 
Here are ways to identify how to love ourselves, and we can start applying them.
---
Identify your needs
One of the common ways that we can identify our needs and enjoy self-love would be to ask ourselves regularly what we need.  
Asking ourselves what we need will help us to feel more fulfilled. We can ask ourselves the following questions:
Do I need more sleep or rest? 
Do I need to socialise more?
Do I need to improve my diet?
Asking ourselves these questions will highlight the need to rest, become more aware of our stress levels, and improve ourselves. 
---
Evaluate your relationships 
Building and establishing relationships is critical in life. Building positive relationships can be nurturing and promote growth. We must evaluate the types of relationships we have with others by asking ourselves how these relationships may benefit our lives.
We often attract what we are. Being around negative people can affect how we feel about ourselves since negative people can be toxic and influence our outlook on life.
If you believe that you are a negative person, it is really worth beginning to learn to be more positive to attract more positive people. You tend to find that negative people like to be around negative people. Positive people attract more positive people. 
---
Be committed to the journey
Loving ourselves can be one of the most challenging things that we can do because it is easier to love others than ourselves. However, we can achieve it with kindness, patience, and commitment when we begin to embrace the journey. 
One of the simplest ways to begin this journey is by setting aside time to reflect on our relationship with ourselves. This will help highlight areas of growth and areas that we need to work on. Once we have identified these areas, we can then list them all so that we can find the support and resources to work on ourselves,  
Accept that we don't have all the answers – we all have limitations in terms of what we can and can't do, which helps us avoid putting pressure on ourselves to be perfect so we can accept our imperfections as human beings. This motivates us to be open to acquiring more knowledge and ask for support from others when we need it most.
---
Embrace self-love
When we love ourselves, we develop an intimate and meaningful relationship with ourselves and others. Self-love makes life more enjoyable.
To embrace self-love and build our self-esteem, we must begin to accept compliments. For instance, when someone says, 'I like your dress', rather than saying, 'This dress is old, I have had it for five years', we must learn to say 'Thank you' even if we doubt what the other person is saying.
Share this article with a friend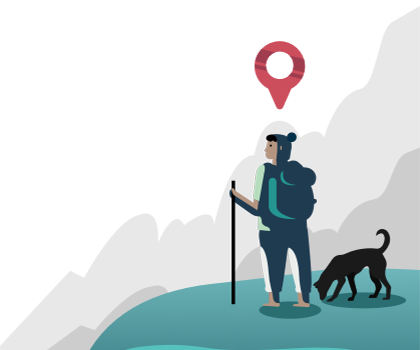 Find a therapist dealing with Relationship problems