The older client
Over the past five years, I have been working with the older person between 65 and 85 years of age.
There used to be a common misconception that the older person was not suitable for counselling, and their ability to change was limited. I do not believe this to be so. My special interest is with the concerns, challenges and indeed opportunities that increasing age can bring. I have found a real commitment to change in the older client, and have witnessed the benefits that counselling has made to many older people, some in their late 80's.
The British Association for Counsellors and Psychotherapist (BACP) have been reviewing counselling to the older person, paying attention to its efficacy, appropriateness, and practical delivery. I believe the outcome suggests that we need to pay close attention to an increasingly older generation who were the baby boomers post-second world war. They were the product of trauma and deprivation experienced in their families and communities and for themselves from both the first and second world war. This generation also experienced massive social, political, and material change that took place in such a short time in the world.
All my clients have their own special story about these traumas and changes, and many feel stuck in the past having not had the education or experience of the psychological material available to the younger generation today. They seem to have been a product of the stiff upper lip, the attitude of putting up with things as there is no alternative and none or little engagement with emotional expression.
But once counselling begins and there is commitment to the process, it is wonderful to see how much clients can learn about themselves over and over again. And in that learning, part of which is psychological education, they become empowered, resilient, empathic, grateful, and discover new choices, or indeed that they actually do have choices. They begin to live more conscious lives, thinking things through, reflecting on their options and opening up to family and friends in a real and authentic way.
This does take time, and most of my work is long term as we work together to understand their story, leading to greater insight and awareness. This is not something that takes a few weeks, and in some instances it can take at least a year or two.
I liken it to something called 'kettle moments'. If you move the kettle in your kitchen from one place to another, how long does it take you to go straight to the new site? One's immediate steps are towards the old site, and this is the same with change. It is habitual to react or behave in a typical way, but as awareness and understanding increase, so new choices and potentialities begin to emerge offering a new way to think, feel, and behave in the world.
Share this article with a friend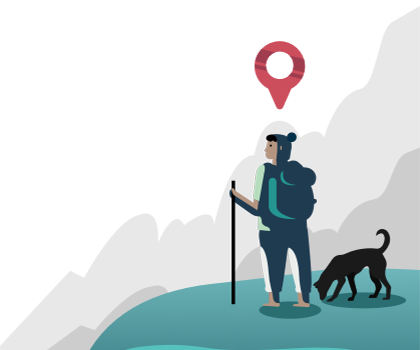 Find the right counsellor or therapist for you