Miscarriage
The loss of miscarriage
Miscarriage brings with it a wealth of emotions - notably grief and loss. Whether you lose your baby/babies early in the pregnancy or in the later stages of pregnancy, it can be an extremely painful time. 
Often there are difficult decisions to make and medical procedures to go through, all of which can be emotionally and physically painful. These decisions are made when you are feeling particularly vulnerable and emotional.
At times you may feel that you have been let down by your body, or somehow feel like you are to blame and feel guilty. You may question if there was anything you did or did not do that could have had an impact on the pregnancy. These feelings are very common and are a way of us trying to make sense of our loss. Acknowledge these feelings of guilt and blame, however, see these feelings for what they are - feelings - not an indication of your blame. One in four pregnancies ends in miscarriage and according to research by Tommy's, one in one hundred women have recurrent miscarriages (sixty per cent go on to have successful pregnancies). Research into the causes of miscarriage is still unable to answer many questions, however, it is thought that chromosomal abnormalities in the baby cause many miscarriages that occur in the first trimester; along with other underlying causes.
Doctors and medical teams are often doing their best to be compassionate to you, however, even the terminology that is used can be raw and upsetting. Women (and partners) grieve for the lost child and a lost future, marking milestones that never come along the way.
These feelings can be felt, even if you were in the early stages of pregnancy, as you have most likely already bonded with the unborn child. It is this love, this attachment that you have already formed, that can make the loss of an unborn child so painful.
You may feel that you are alone in this, that your physical wounds begin to heal yet the grief prevails. Miscarriage is often not spoken about, therefore many women and their partners find it difficult to share how they are feeling about their loss. Friends and family are often supportive and caring, however, can struggle to know of how to talk to you about your loss. They may not know how to comfort you, how to listen to you or how to just be there for you and let you know this. You may not want to discuss things with anyone as you don't want to burden them with your sadness.
You are faced with explaining to people what happened if you were in the later stages of pregnancy, or people not understanding what has happened if you had not shared your pregnancy yet. It is ok for you to share as much or as little as you want with people, even having a pre-rehearsed phrase ready for when people ask. 
How do you heal from a miscarriage?
There is no timeline to grief, nor is there a correct way to grieve the loss of your unborn child. Your grief will take as long as it takes to process; be gentle on yourself with this. Many women find that the grief does not disappear, but you become able to live with the pain as it gradually becomes less acute.
Take your time, talk to others. In my experience and that of women, I have counselled, once you open up to someone about your loss then other women will share with you their stories. Miscarriage is a hidden pain that many people share; you may find other women are able to listen and be there for you as they too have experienced this pain.
You may have a supportive friend or seek out a supportive counsellor to open-up to, write in a journal, take walks, get exercise when you are well enough.
A supportive counsellor will give you space to share your grief, help you get in touch with your emotions and explore a way forward that is right for you.
Some women want to conceive again as soon as the doctors have given them the all clear to do so; others want to wait and give themselves time to heal emotionally. It is important that you make the right decision for you, as there is no right or wrong way or a correct amount of time to wait before conceiving again.
Finally, mark the milestones in a way that is right for you, and give yourself permission to not be ok on them.
Share this article with a friend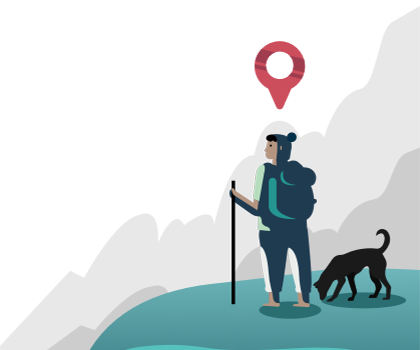 Find a therapist dealing with Miscarriage