Depression
Depression, a hidden problem of the Coronavirus
We are in difficult times - there is no doubt about that. At the beginning of March 2020, we had absolutely no idea we were going into a situation of a lockdown and on such a global scale. It has all happened rather quickly and it is fuelling an unprecedented level of anxiety and fear.
Some people have turned the situation around to their benefit but, for the majority, it has been a difficult time to navigate and to escape the reality of the pandemic. The stark reality, however, is that Coronavirus has taken lives and the future for all is unsettling. This place of not knowing is uncomfortable and it raises the issues of our mortality and the question of what the future holds.
We are also having to attend to the effects of global warming, crises caused by natural disasters, islamophobia, racism, anti-Semitism, fascism. These are anxiety-provoking times and anxiety has become the main problem people seek help for. 
The widespread nature of the Covid-19 infection has meant we have had to be confined to our homes, at least in the short-term. Having been able to go about our daily business for so long, it has been a shock to have that freedom taken away from us. It is something most of us have taken for granted.
The enforced lockdown is creating all sorts of relationship difficulties, for couples, families and children as well as financial worries. The situation has increased isolation and loneliness, which is difficult as we are social beings. 
The challenge to mental health has been unprecedented and to fall into depression during this time is not uncommon.
As a psychotherapist, I hold onto the hope and despair for my clients. A desperate person is capable of reaching the point that there is no hope and this, potentially, is a dangerous low. Some people are lucky to have the support of families and friends, but not everyone is so lucky, and at times, families and friends may not be able to help.
How can therapy help?
Engaging in therapy at this time may help. Therapy allows for whatever problems to be shared. An opportunity for interconnectedness. A safe space for reflection, a non-judgemental and confidential space in which to bring in what feels unmanageable.
Therapy offers that space to discuss the 'here and now' the 'what and what ifs', a space where the unmanageable can feel manageable. Therapy can give clarity to situations. The support of an experienced professional would allow a greater ability to manage the long-term challenges as well as draw on possibilities. Therapy can also be a place for growth and development.
People often ask what the 'best therapy' is. The best therapy is always the one that is best for you. If you feel comfortable and are able to confide in your therapist, openly and honestly then this is a good start. Therapy is a journey, you can expect support but also bear in mind, like any journey, there is likely to be ups and downs.
Share this article with a friend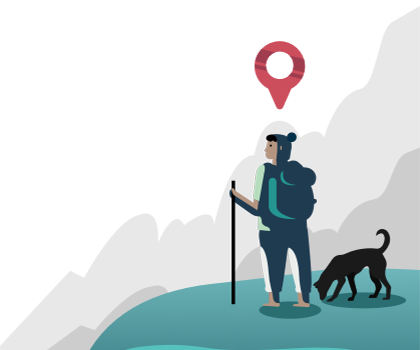 Find a therapist dealing with Depression