Addiction(s)
The hangover
The hangover is over and you have almost forgotten how much you drank over the holidays. What you can't forget is how you felt afterwards. You told yourself, no you promised yourself, that this time it will be different; that you wouldn't get blindingly drunk and now you're back at work wanting to forget the whole thing.
Possibly your new years resolution is to stop drinking. Then you think "I can cut down", then  "only on occasions", resulting in "it wasn't that bad" and you can just manage it... does any of this sound familiar?
Do you drink lots of water for at least a week and try to eat clean, join the gym then when the weekend comes realise that you're bored, stressed and frustrated, or your friends want to go out and they all drink and more?
Welcome to the place between contemplation and action. It's a confusing place to be in. You no longer have the comfort of being in pre-contemplation where you may have been blissfully unaware of how your heavy drinking was affecting you and your loved ones. Where you are is the place of knowing that you have a problem but not knowing what to do about it. Yearning to go back to being oblivious to your problem as it was easier but also not liking what is happening to you. It's the place where you want to rationalise your behaviour but there is a niggling feeling that you might have a problem.
So what do you do? There are local drug & alcohol services, AA meetings, SMART meetings which are CBT based, and all the above happen throughout the country. But groups are not for everyone and in-depth 1-2-1 is marginal.
I'm not against groups. In fact I think they are brilliant but, I also know that alot of people who struggle with addiction also have issues with anxiety and depression which makes being in a group when you are making that first step to deal with your addiction difficult. You may have a high profile job and are terrified if anyone found out. Maybe you don't feel strong enough to join a group yet and need support to get to that point, or you just don't like groups. That's OK. 
There is the choice of seeing a therapist. It has it's benefits and drawbacks. The first pro is that you can talk about your life to one person who is non-judgemental and should have experience in addiction. The con is that groups can be really helpful when trying to change as you are surrounded by likeminded people.
If you are thinking of seeing a therapist to support you with your addiction then it's important that you choose carefully. The person should have extensive knowledge of addiction and worked with this group before. It can be helpful if they are an ex-user but not essential. They must have empathy, common sense and the ability to understand that we all have coping mechanisms and addiction is one of them. Addiction is rarely the only issue in a person's life and dealing with it is hard work.
For those who really don't want to stop but actually want to manage their drinking. Some people can do this but not everyone. Know which category you fall into. Work towards your goals but be realistic about them. Setting yourself up to fail as can lead to relapse.
If you decide to stop, know that when coming out of an addiction people can be touchy. Why?

1. Stopping your coping mechanism is really uncomfortable and would make most people irritable
2. Sometimes when we are missing the thing we desire we will tell ourselves all sorts of reasons to convince ourselves that we need this thing.
Look for a therapist who can understand this and work with you through this stage. There will be anger, sadness and at times it will feel like a bereavement as you're missing something that initially gave you comfort. Then there is the issue of lapses, which do happen. A therapist who works with addiction won't chastise you for this but will work with you so you understand how you got to that place and support you to find ways to prevent this happening again. Don't give up. It might take a few tries but you can get there.
Share this article with a friend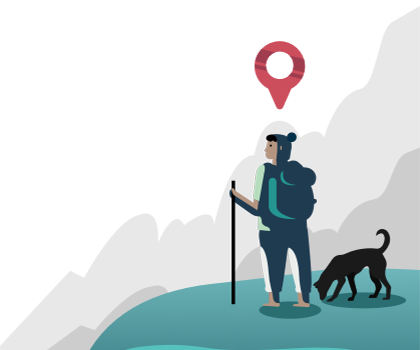 Find a therapist dealing with Addiction(s)