Relationship problems
The Games Couples can Play
A high percentage of relationships in the UK, unfortunately, fail. For some, it's when the heady feelings of first love wear off and the reality of your partner hits you; for others it take longer, perhaps after the children leave and you find you don't know your partner any more.
In any relationship there are of course many pressures. Finance and paying the bills, childcare and the strain that bringing up young children delivers, emotional and work stresses all have their part to play in the forces that can come into play. Perhaps you are beginning to feel that your partner doesn't pull their weight, or that you are stuck in a rut and don't know who you are any more. As a couple, you seem to fight or disagree about everything and you don't seem to understand each other anymore. Sometimes it can seem like the only way out is to go your separate ways.
Many still want to save their relationship because of the investment in it, or because they know of the effect on the children. Yet it seems impossible: is there anything to be done?
Perhaps the best thing that you can do is sit down and really talk to your partner, as honestly and openly as you dare. This will be difficult, for you will both need to listen as passionately as you speak. If you don't speak honestly about the problems then they will keep returning. It has to be said that this will not be an easy process; after all, it may be some time since you really sat down and talked about your relationship.
It is worth setting some ground rules to make sure that you can stay focused on your relationship, and that temper and accusations do not take over. You might consider having a 'red flag' process; when one (or both) of you recognise that the debate is getting too heated you throw a red flag, and this means that you stop talking and take a break. How long is up to you, but I would suggest at least 20 minutes and hopefully you will come back calmer.
If you find that interruptions are a problem then consider using a talking stick so that only the person who holds the stick can talk. To prevent someone talking all the time you can set time limits - say 10 minutes at a time. Use the time when you are silent to really listen to what your partner is saying. Perhaps they have said something new that you haven't heard before.
The purpose of these seemingly childish games is to help you to learn to talk again, to communicate. If it feels right, perhaps at the end of your discussion you could share with each other two things that the other person could do that would make a difference to you and see if they can agree to them.
All of this can be tricky to handle yourself, and consequently many couples seek out a relationship counsellor who will help you learn to talk to each other again and to address the problems that have brought you to this point. They will look at practical ways that you can strengthen your marriage and avoid the triggers of the past.
Share this article with a friend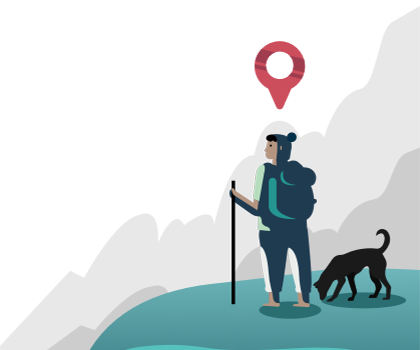 Find a therapist dealing with Relationship problems