Depression
The emotional impact of receiving an organ transplant
Receiving an organ transplant is traditionally perceived as a purely physiological process. However, it is important to consider the emotional impact that this can also have.
For many people, there may be the sense of being given a second chance at life, and a general feeling of relief and positivity. Nevertheless, there can also be a more negative impact which can be as equally powerful as the procedure itself.
As the initial feeling of relief and feeling lucky to be alive wanes, other feelings may start to surface. Contact with the organ donor's family may be presented as an option, and with this may come anxiety, guilt, and a sense of pressure. 
The integrity of the body has been violated, and there may be some form of post-traumatic stress disorder (PTSD) experienced. A patient described the procedure as an 'intrusion', and was retraumatised each time they had to attend medical check-ups. There is also the added fear of the body rejecting the organ - almost like walking around with a ticking time bomb, as well as the lasting impact of having a low immune system. This can lead to anxiety and/or depression. 
It is inevitable that life as it was will change. This may result in a change of role, both personally and professionally. Relationships with family and friends may feel different. A loss of/reduced income will ultimately add pressure. 
Grief
I would describe the emotional impact of receiving an organ transplant as a grieving process, particularly if the procedure was not anticipated e.g. an emergency transplant. Just as with a standard bereavement, there may be feelings of shock, anger - "my body has let me down", bargaining - "if only I'd done X, things would be different" and depression. A sense of mourning for the organ is common too.
Here are some useful thing to consider when supporting someone in this position:
Allowing the person to tell their story, ensuring that they do not feel overwhelmed by this. This could take a long time, as reliving their experience may be very traumatic. Going at their own pace is vital.
Acknowledging how they feel - physically and emotionally. By seeing the person holistically, we can help them to 'make friends' with their body again. Allow the person to express their emotions, and reassure them that it is OK to feel this way. 
Accepting what has happened and finding a way to move forward. This might include trying a new hobby, thinking about a change in career, or being able to recognise and accept what limitations they might have now. 
If they are still in need of support, they may wish to seek the help of a counsellor.
Share this article with a friend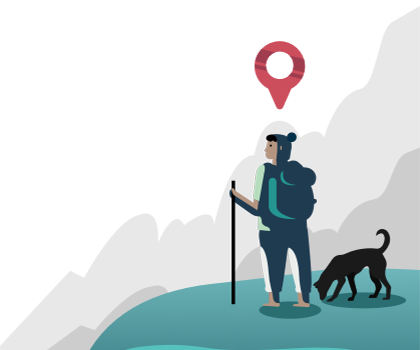 Find a therapist dealing with Depression