The client as expert
'Over to you, dear client - you are the expert!'

This may sound like an abdication of responsibility by the therapist, with experience and training behind them and with a job to do as commissioned by the client - but it is not!

When an individual seeks therapeutic help it is generally when their world, their frame of reference, feels unmanageable and distorted through a variety of reasons. The therapist's role is to facilitate changes which the client wishes to make in order for their experience of life to become positive, or to regain a sense of control over their own destiny which they may have lost, or they feel they have questions with no answers. A therapist worth their salt will be in possession of tools and skills which can be employed, and they may be educated and conversant with more than one approach to, or model of psychotherapy, but their aim should always be to allow the client autonomy.

It is the client who knows when enough is enough and when too much is too much, but sometimes a sounding board, or a mirror, will help to clarify why enough is enough, or how to recognise too much is too much. There may be questions, but the sounding board or mirror will help a client to hear and see their own answers. The therapist will aim to be that sounding board and that mirror. There may also be skills learned through therapy which will enable a client to manage for themselves the next time life threatens to spiral out of control.

So the therapist is there to help - to facilitate, but it is the client who knows! They know what is too much (they feel too full) and they know what is enough (they feel fulfilled - spot the difference?) and counselling offers a space within which the client can re-evaluate the world to just the right amount of potential as a human experience which suits him or her - the experts in these matters!
Share this article with a friend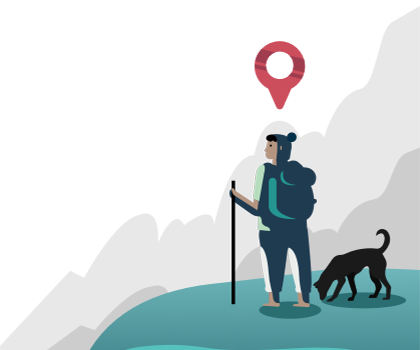 Find the right counsellor or therapist for you