Stress
The algorithm for happiness
We spend much of our lives stressing about what never happens. We lie awake at night feeling anxious about what may happen. We can argue, criticise and shout about what isn't happening while holding onto hope that at some time soon we will taste our due of happiness.
Happiness is what happens now, we are alive now, now is all we have. Happiness happens when life seems to be going your way. Happiness is equal to or greater than the difference between the way you view the events of your life minus your expectations about how life should be. Instead of waiting for happiness to come know that our default state should be happiness.
Once Maslow's basic needs are met: to be fed, clothed and cared for, we should be happy. Much of our understanding of what happiness is and where to find it is distorted. We think happiness is at the end of some high achieving rainbow, that we have to strive to earn it. 
We need to be happy now because now is all we've got.
In a nutshell
"The algorithm for happiness says there are six grand illusions:
Thought, self, knowledge, time, control and fear – that affect our happiness.
Seven blind spots:
Filters, assumptions, memories, predictions, labels, emotions, and exaggerations which delude our judgements of life and the distorted picture makes us unhappy.
Five ultimate truths:
Now, change, love, death, design are the key to enduring happiness." - Mo Gawdat
Our brains produce three types of thoughts to make sense of the world – insightful thoughts, experiential thoughts and narrative. 
The first two problem solve and perform tasks but we allow our brain to produce endless chatter with the third which keeps us stuck in useless stress and suffering thus blocking the simple happiness of the now which may not be that bad. The confusing voices inside can block decision-making and project starting through its endless loop. The voice often goes unnoticed as we fail to notice what we fail to notice.
If you would like to strip away your remorseless inner chatter and find what remains then consider contacting a counsellor.
Share this article with a friend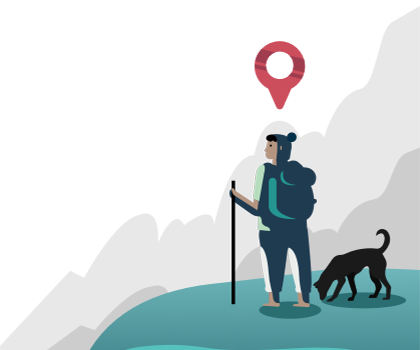 Find a therapist dealing with Stress