Abuse
Survivors of parental abuse
I think one of the greatest betrayals that ever shaped the fabric of mankind must be the concept and application of parental abuse. The perversion of the innocent by a superior entity who should oversee its development and social welfare is a concept that is disturbing, but what is truly horrifying is the mind and motivation behind the destruction.
By this, I refer to the need to control a person. Often individuals who seek to control the child in such a way will view the child not as an individual, but as an extension of their own identity. A way to imagine this is to look at the relationship between your mind and your hands. Here you have two implements that you can use to make, control, or even manipulate. Equally, you can utilise your hands to destroy, however, what remains the same is that the hands are an extension of your mind and they are yours to do with as you see fit.
To apply this concept to another human being is never acceptable. Individuals who often find themselves in childhood to be victims of this find themselves later in adult life being placed into tricky situations such as being unable to function as an autonomous individual because they are constantly seeking the approval of an abusive parent, or even tragically become abusers themselves.  
The consequences of this can be absolutely devastating, because not only are they allowing this child to grow into an adult and become victims of their abuse, but they're also placing them in line to meet other potential abuse of individuals and have them under their control. The ability to create the illusion that one needs approval from other people and generate dependency is an image which is evocative and equivalent to modern-day slavery.
This is not a rare occurrence, in fact, according to an article that was published in 2019 by the Guardian newspaper indicated that there were 75,420 looked after children in the United Kingdom. We also have to consider that with the inclusion of a pandemic, not only is there a rise in domestic violence, and other crime when placing people in close proximity to each other, but we also have to presume the child abuse is among these figures.
Now obviously, as parents you act as guides, you act as a hub of knowledge that is designed to pass on skills to help the children navigate their way through their physical, emotional, and spiritual lives. Childhood through to adolescence should be seen as a rite of passage, not as an ability to train a subservient entity.
When you look at children who have then moved on into their adult lives you can see that there are a set of prominent issues which do occur that therapy can help overcome they are:
constantly requiring other people's approval
being perfect in every way
the need to take care of others and see other people's needs before their own
be surrounded constantly by self-criticism
having an inability to reveal the true self
stating that they are not as good as other people
demonstrating that these individuals cannot get what they want or need
In essence what these behaviours create is dependency, a lack of self-esteem, hopelessness, and an unhealthy comprehension of the word perfect. Primarily the word perfect is indeed illusionary as it is determined by the eye of the beholder. What is perfect for me will not necessarily be perfect for you. No one should ever feel that their confidence and self-esteem has been eroded from the planet, and instead, if we wish to have a society which is harmonious and prosperous we need to have people who are in the optimum condition, that is physically and mentally, to meet self-actualisation head-on.
The concept of actually helping other people is how we have seen our greatest personal, psychological, artistic, scientific and technological progressions and as such the active cooperation that we have between each other, on an equal basis, is what will see us through the most difficult of times and propel us into a better future.
Getting support
Preferably, to resolve such an issue as parental abuse you have to go to the source. However, for those individuals who have fallen through the system, or have gone through and are in need of support there are various forms of help out there that can be utilised to help you therapeutically. Therapy can offer to break the cycle. It can put a firm end to low confidence, revealing the true self and allowing the individual to begin to prosper by breaking the chains of doubt and subservience. This is no easy task, as to even get to the point where you may have identified that you wish to resolve a problem can take an average of 24 years. [1]
If you are at a point where you can start to think about your journey, there are services out there that can help you make the initial steps before you may wish to venture into a therapeutic setting.
The NSPCC offers support to children on 0800 1111.
If an adult is concerned about a child, they can call 0808 800 5000.
The National Association for People Abused in Childhood (NAPAC) offers support for adult survivors on 0808 801 0331.
If, after making contact with any of the above support lines you would like to then follow on by finding an appropriate therapy, you can do this by contacting a therapist. Therapy can help you extinguish the flames of abuse, and pave the way for rebuilding and revitalising your life.
References

1. https://www.theguardian.com/society/2019/jul/01/you-grow-up-hating-yourself-why-child-abuse-survivors-keep-and-break-their-silence
Share this article with a friend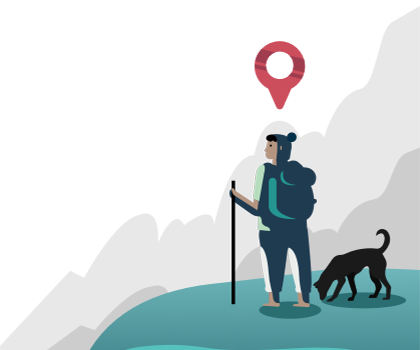 Find a therapist dealing with Abuse