Surviving (and thriving) lockdown
We are all staying at home. Schools are closed, employees are told not to come to work, all but essential shops are closed, the UK today looks very unfamiliar. With everyone indoors relational patterns are having to be navigated like never before; if we add the uncertainty, we are all experiencing, this is a recipe for anxiety, tension and stress. We can generally manage a few days together at Christmas, or a little longer on a family holiday; now we have the task of being together, often in close proximity for an undefined timescale. People are struggling with the concept of lockdown. From a personal perspective, I'm finding the very word 'lockdown' to be very negative, it's helped me to change lockdown to 'cocooning' - why not try it?

I have worked with relational dynamics for many years, so below I have outlined a few strategies to help this period run a little smoother:
Living together with ease plan
Invite all members of the household to a 'living together' meeting. This doesn't need to be formal, perhaps share a pizza or a have a meal together to keep the mood light.
Ask each member of the household to write a list of their needs for the next week. It is important to keep the timescale short; this means people focus and it also avoids feelings of being overwhelmed.
Once everyone has completed their list of needs, listen to each other without interrupting, however unrealistic, at this stage just listen. Everyone deserves the time and respect to be heard.
Now ask everyone to rank their top three most important needs. (For example,
1. I need to feel safe in the home. 2. I need one hour of alone time per day. 3. I need to have no shouting).
The next process is discussion and negotiation. Explore how everyone in the household can support each other. The art of negotiation is compromise; if you are wanting an hour of alone time, can you reduce that to 30 minutes for the sake of household harmony? If an individual releases tension by shouting at others, can they do this into a pillow, so they don't distress the whole household?
The discussion and negotiation phase takes time, don't rush it or you'll find you may have to repeat the entire process. It's important everyone feels heard, their views are respected, and they have had the opportunity to share all they would like to.
Hold in mind that the aim of the above is to live together with ease at a difficult time, remind each other of this if the negotiation and compromise breaks down.
Now review and confirm. Outline the discussion points and the needs that everyone has discussed, negotiated and compromised on. At this point minor 'tweaks' can be made, no new needs are to be added. Remain focused on everyone's top 3 needs.
Agreement – this is the important part. Everyone agrees to what has been discussed in the review and confirmation stage.
Now you have a plan, be patient with one another, this is a new experience which can take time to settle into. In the early stages of implementation, simply remind each other of the plan and reconfirm the aim – living together with ease.
I don't necessarily agree that sanctions or punishments are helpful; if the plan is not working or is difficult to stick to, repeat the process. This time ask individuals to reflect on how they can soften their needs to help others in the household.
If you need something stronger than the above, perhaps consider creating an 'Acceptable Behaviour Contract' (outlined below).
Acceptable behaviour contract
This is designed to address specific behaviour of one or more members of the household.
Outline the behaviour that requires adjustment (shouting at family members).
Be very specific as to why this behaviour needs to change (your shouting is making your young brother cry and become unsettled).
Share the impact of this behaviour (your younger brother becoming upset means that I then spend time soothing him, which means dinner is delayed for everyone).
Discuss how this behaviour needs to be addressed (shouting in the house is not acceptable, a raised voice is not accepted) and the solution to this (instead, tell others you have something to say and we will make time to listen. This will happen within 10 minutes). Be as creative as possible here; children often surprise us with their open minds and inspiring ideas.
Sanctions or punishments are rarely helpful – praise, focused attention and quality time with a parent or family member can be better.
Finally, it might be beneficial to consider this time of lockdown as an opportunity to strengthen bonds and care more deeply for one another. It seems like it is a once in a lifetime experience.
Share this article with a friend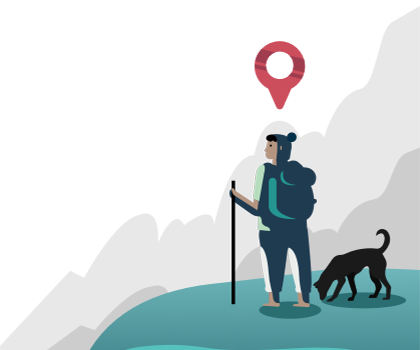 Find the right counsellor or therapist for you