Anxiety
Supporting staff well-being during the pandemic
During times of economic crisis, what are the resources your business will be looking to cut? Advertising, perhaps? This is likely near the top of the list. Exhibitions? This industry is in very bad shape for obvious reasons. Training? OK, so you may not be going on that outward-bound management training weekend in the Lake District. What about staff well-being?
Think about the training and well-being support for your staff in place, have you cancelled courses? Have you put on hold that decision to bring in a health and mental well-being coach? I ask you to please, pause for a moment and see how counterproductive cutting these important resources can be, as we continue to be challenged by the COVID crisis and looming recession.
The importance of supporting staff well-being
As a mental health practitioner and course provider, I have been seeing clients with symptoms of stress, anxiety and depression. One of the most prevalent issues is anxiety relating to work. In these difficult times, workers often don't know if they will have a job in weeks to come. They don't know if there will be a second wave, whether furlough will be re-negotiated, even whether they will have a roof over their head this time next year.
There are some vital emotional needs that all humans must balance in order to keep mentally healthy, and keeping cash aside for the resources that support mental health will keep your workforce mentally healthy and stronger for the times ahead.
From the CEO to the cleaning staff, all those who work in your organisation right now are likely to be experiencing some form of insecurity. They need to be listened to. Their worries should be understood and validated. Support should be given to anyone who asks for it and even those who don't, who are slipping through the net and not voicing their insecurities, for fear of making their jobs even more unsafe.
Looking after your staff during a pandemic
There are three key things to consider when supporting your staff during this time.
Attention
Are you so busy that you don't have the time or spare capacity to look after yourself, let alone all the people who work for you? Being able to give and receive attention keeps us feeling cared for. It gives us self-worth and status, meaning and purpose - a reason to carry on. Are you struggling to get this need met? Think, what do you need as an employer or manager to better support your own mental health and well-being, and what can you offer your team?
Control
Many people right now feel that they aren't in control of their home and working lives, as well as their environment. Whether it is fear of the virus, difficulties surrounding remote working, or commuting to work, the feeling of being out of control leads to high levels of stress and anxiety. When this is prolonged and not dealt with, it can lead to burnout. Talking to staff and opening up this conversation is a good way to start. Understand what everyone is struggling with, and ask what they need to help ease these feelings.
Achievement
People should be learning until their last breath, in my opinion. In this current climate, many of us are just trying to keep our heads above water. But you may be surprised how many new skills you have learned these past four months. Can you offer a short, online training course to your staff to add to their skillset? Perhaps it could be in the form of a reward for hitting a target, or because a valued customer has given good feedback.
Feeling competent builds confidence and resilience, and we all need more of that right now. Free podcasts, webinars, Ted Talks and YouTube tutorials have their place. Proper online training, with engagement and feedback, is far superior and there are many courses available priced very competitively. Get your team to shop around.
How you can support yourself and your staff
Make sure that your mental health is in good condition. If you are beginning to feel symptoms, or that your behaviour has changed then get help, now. If you recognise it in your work colleagues, encourage them to do the same. Don't let a creeping mental health crisis seep into your organisation. The NHS is very likely to have long waiting lists and mental health charities are also having a hard time. Just four sessions with a local professional counsellor can reap huge benefits and prevent a mild feeling of anxiety or stress from becoming a major one that could keep you or your staff off work.
The mental health crisis predicted is not just coming in the months ahead, the waves are already lapping at the shore. Be prepared, act now and support yourself and your staff.
Share this article with a friend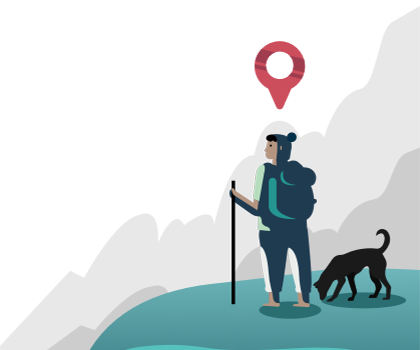 Find a therapist dealing with Anxiety