Addiction
Supporting partners of sex and porn addicts
Some women and men, when they find out that their partner is spending a lot of time watching porn, is sexually acting out with someone, or sexually chatting online, initially blame themselves. What could they have done differently? Are they not attractive enough anymore? Should they have been more sexually available?
Finding out that your partner is addicted to porn or sex is painful and difficult to overcome, and it usually has a major effect not only on your relationship but also on you as an individual. On the personal side, you may develop poor self-esteem and suffer greatly from mood shifts. You may suffer huge amounts of anger, stress, and anxiety, and these, in turn, can lead to depression, an inability to trust and withdrawal from physical intimacy.
You may end up doing things you despise such as checking your partner's phone, mistrusting everything they say, perhaps constantly monitoring where your partner is, drinking more alcohol to forget and maybe compensating by losing weight, dressing more provocatively or even agreeing to sexual activities that you are uncomfortable with such as threesomes.
So what to do? First of all, accept that it is OK to be angry, shocked and repulsed. In the circumstances, these are natural and understandable feelings. You have just discovered something about your partner that you had never known, or maybe never even thought about. He/she is not the person you thought they were.
Moving forward after addiction
The next step is to accept that nothing you did caused your partner's sexual addiction, porn addiction or unfaithfulness. Try to find someone you can confide in who will help you reframe what has happened to you, but be careful who you talk to, and be careful of your anger which may make you feel that his/her family should know what a despicable person that he/she is. Having family members aware of this problem in your relationship could make future interactions with them very difficult.
Take time to decide what you want to do. Your initial reaction may be to break-up, but in calmer moments you may accept that you have something good and that you want to work to save it. Building back trust will take time, and it might be useful to go to couple counselling.
Expect your partner, if you decide to give your relationship a try, to be honest, and open to you, even though it may be difficult for them to be so. Communication between the two of you is important and may help save your partnership or at least help in the break-up and with moving on.
Addiction to sex or porn is difficult to overcome, but it is possible if the addict really wants to and has the support and knowledge to do so. For you, it is possible to have your partner back and perhaps be in an even stronger relationship, but, even though it is not your fault, it will take hard work from both of you.
Share this article with a friend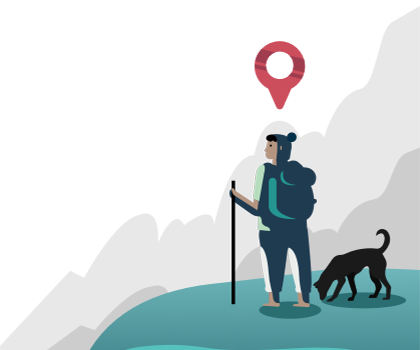 Find a therapist dealing with Addiction