Anxiety
Student angst: Responsibility, meaning and self-doubt
The UK is becoming an increasingly challenging and frightening place for young people entering further and higher education. What is more, discussion with teachers informs that similar fears and anxiety are now also impacting secondary pupils, as their progression through school results in an increasing awareness of the demands shortly awaiting them. Whilst this may have until relatively recently been considered 'a part of growing up', students contemplation of the future now appears to be changing into something far less exciting and liberating than may have previously been the case. Younger people now progress their education with an awareness that the adult world will demand proof of potential and achievement, and that there will be a real and ongoing financial cost for this.
Just a few decades ago, a teenager's worries may have been about getting a job in a country with a high level of unemployment. Today they know that they will be expected to stay in education until at least aged 18/19, and then have to decide whether to continue their learning, or enter the world of paid work. In 2013, the number going on to university reached almost 50 percent. Higher education students now transition into 'adulthood' in the knowledge that they will probably graduate with debts of over 50 thousand pounds, be competing with a large pool of well-educated peers for jobs, and face a long struggle to own their own home unless supported by a family that is in a position to provide the necessary financial support.
The impact upon younger people, both pre and post 18, is a changing awareness of adult responsibility which can often result in them feeling overwhelmed, anxious or even depressed. Given their increasing insight into the financial and personal cost of education, a generation is emerging that wonders about life's responsibilities, choices and meaning at a younger age than may have previously been the case. Their worries and confusion about what university to attend, what course to do and options to take may then result in recurring periods of self-questioning and doubt that have an ongoing impact upon their confidence and self-esteem. They are both excited about the future, and anxious about the impending changes and demands that this new stage of their lives brings. The solution is usually not a prescription for anti-depressant or anxiety relieving medication, but an acknowledgement that those concerns are understandable, and not a reflection of what they may otherwise perceive to be a reflection of their personal shortcomings. 
Being able to talk to somebody - a counsellor, mentor or personal tutor - who is able to assist in an exploration of their worries and concerns in a non-judgemental and supportive way, will result in 'depressed' or anxious students being empowered to (re)engage in their studies with renewed hope, optimism and excitement for the future. A younger person's time at college or university should be one of personal, educational and emotional growth, and graduation, a celebration of their achievements.  Given the significant investment that students will make in their studies, it is only right that the experience and qualifications they achieve prepares them adequately for the future, and they are not disabled by worries and anxiety before their adult lives really begin.
Share this article with a friend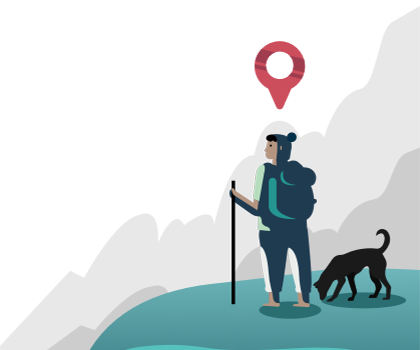 Find a therapist dealing with Anxiety