Stress
Stress at work - positive steps
Many of us dream of winning big on the Lottery and retiring to a life of luxury. For all but a lucky few though we have to go to work for a living. For an increasing number of us this has brought stress, anxiety and depression. A recent report by the Health and Safety Executive showed that around 40% of all work related illness was due to stress. While often stress forms part of a job, even a necessary part, being under constant stress brings with it a number of health and psychological problems.
What is stress at work?
Stress at work can be caused by a number of factors. There may be a specific issue or issues such as bullying, harassment, working conditions, change in working practices or similar, all of which might cause problems. It can also happen when the demands placed on you by the work, exceed what you can cope with. This might be an unrealistic target or not taking into account a change in circumstance like a health condition, change in working hours, role or a temporary change in personal circumstances (like a family bereavement).
Typically, people who are stressed will find it difficult to concentrate and will lack confidence, often finding it difficult to make decisions. You may find yourself easily irritated with mood swings, feeling overwhelmed. You may also have physical symptoms like palpitations, headaches, chest pains and indigestion. All of these are warning signs to take action.
What can I do?
Ask for help, which might be talking to your manager about how you are finding it difficult to cope. It might be calling the company's employee assistance line (if they have one) or it might be talking to human resources or your GP.
If you are feeling bullied or harassed, talk to your manager, human resources or union official about it. Often companies will have policies and procedures in place to help you and many have assistance programs that can counsel you.
Look after yourself that can be a variety of things. Try to eat well and healthily and to take a little exercise each day. It's also important to take breaks during your working day like your lunch break. Studies have shown that you are more productive and less stressed if you do take breaks. Perhaps you could go for a walk, even if it is just round the block.
When you are stressed, a talking therapy like counselling can make a big difference. It can help you to find solutions that work for you and your situation. Help you to find a different perspective, to have the confidence to speak to your manager or to say, "no". Perhaps most importantly they put you back in the driving seat. Often your employer will offer this through a helpline or an assistance program, but you can access counselling in other ways like the Counselling Directory or your GP.
Whatever direction you take you should know that you can have the luxury of controlling your stress at work.
Share this article with a friend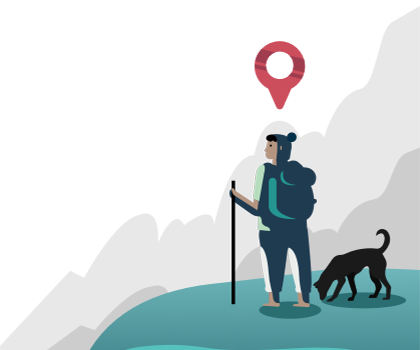 Find a therapist dealing with Stress