Staying in the moment while working with the client - developing true self
The self/internal therapist is within all of us. The self/internal therapist is an active, unifying force, it has meta-perspective, it's trustworthy. It can distribute of internal resources. It can take mediation and disciplinarian role it's nourishing.'
My roots are a person-centred therapist, I have a zen authorization in teaching koans and I have recently become fascinated by internal family systems therapy system. The person-centred approach is my base and zen is my inspiration and energises me in creating a clear background in the therapeutic room and sometimes meaningful silence if needed.
My work is about being attentive, present, compassionate and non-judgemental, grounded. If I am congruent, that means I trust myself and I am present – not just for 15-20 minutes, but for the whole session, from moment to moment. How can I keep that? Being aware of my mind and body is the best way. If I cannot be present all the time, I will see that and investigate where I was. Being "outside" the room can be sometimes a source of nourishing therapeutic relationship if recognised quickly and used correctly. I call that "using mistake" for the benefits of the client.
I am open to client's emotions and history but I can contain myself. I treat all parts of my client equally, with the same empathy, compassion, understanding and readiness to help, as they are all like a human and because they are sometimes stuck in deep dens of burdening emotions. They have their names, shapes, ages, sometimes even genders and nationalities. I will accept the angry part, the critical part, the lost girl part, the judging part and so on. I will stay centred and watch my own parts in order not to be overwhelmed by matters that are uncovered in the counselling room.
During my work with clients, I understand and help them to develop their own internal therapist –  the true self – so that they can talk to their parts and cooperate with them during and between sessions. Being open to myself in the moment in the room is part of being congruent. A simple way to talk about congruency is that it is about being highly aware of what I feel in every moment. In the counselling room, however, I do not express all my feelings as a response to what I experience with the client, but only feelings which may help the client. So, this is really like a masterpiece and multitasking in the moment: listening, recognising the feelings of the client, recognising my own psychological and cognitive responses to those feelings and, finally, selecting those feelings from myself and communicating them to the client in order to help him or her feel understood, to feel my compassion; it is like giving fresh air or clean crystal water to someone extremely thirsty for love and acceptance, confirming and affirming.
Being in the client's frame of reference means being open to all parts of the client, just as we are open and love all members of our family; this does not depend on whether they sometimes become difficult, angry, roguish, withdrawn, sad, excited, drunk, suicidal, addicted or depressed. If we also give appropriate attention at the right time to all those parts, we can then slowly gain their trust and build the client's trust in us. From that trust, we can start a deeper recognition and cooperation with all the client's parts and we can build up their internal way of dealing with all their feelings and thoughts and build their internal trust with their own ability to function happily and clearly in daily life.
The beginning
Firstly, I will listen to the client's story and ask if he or she likes the way we will work and then we will enter the client's internal world; not pushing, but in the spirit of curiosity and compassion, as deep listening is the best friend at the beginning of a relationship. I will be careful, as if I am walking on thin ice, but also brave. I will be watching my parts, so that they do not disturb or blend with those of the client, and will watch carefully what my client needs in order to feel free and happy and not to blend this with what is right and what is not. Giving deep compassion in the moment is called having 'relational depth' and it is highly beneficial in healing all primary wounds, even from the very deepest past of a client's life.
Being balanced means clients can always gain something from their own resources, but they need to know and learn how to do this more and more affectively and, if I build a good relationship based on trust, the client can do this too. I need to trust myself and to know when judgments, scary feelings and other feelings take over control in the room and to always return to the self.
Share this article with a friend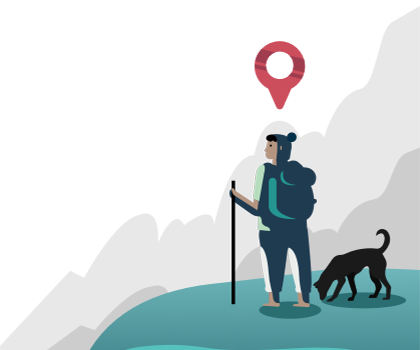 Find the right counsellor or therapist for you