Spring light
Another season change is on its way. Although it isn't yet quite warm enough to sit out (up North at least), there are sunny moments, and flowers and a very definite feeling of spring is in the air. For many people who have suffered through the cold and darkness of autumn and winter, this will be the time when they start to 'come back', to re-emerge, the time when life seems to begin to flow again. Some will have tried to find something to help them through those dark wintry months – perhaps looking for counselling or psychotherapy to talk out their pain – while for others, that was a step too far. Too much to take on while in the depths.
For those people, springtime could be a great time to take that leap. Just a small burst of energy - that can be increased by being outside in the lighter evenings, by daffodils blooming and birds singing - may be enough to help you out of that darkness.
The winter cold and darkness outside do not usually cause your despair, but may both trigger and highlight it. Cold and darkness outside may mirror the feelings that lie deep within; forcing us to be touched by them; simultaneously enveloping us and overriding any efforts to ignore or hide them. Hibernation can feel like the only option. In spring, as the external environment alters, so can the internal one. Energy can return, giving us more strength and the feeling that we can cope again. The pain within can seem to melt away, masked by the light.
When that is the case, there's a chance that the cause is still there, just hidden. It is tempting to get the most out of what could be an all-too-short burst of light and warmth, by taking this alleviation of pain as a sign that all is well; to once again try to forget the gloom and to live while the going is good. The late and beautiful Robin Williams said: "Spring is nature's way of saying, "Let's party!""

Springtime could also, however, be precisely the time to make a bit of hay, using the sunshine to face and understand some of the pain that has kept you locked away. The renewed energy could be just what you need to sustain you through the processes of finding someone to share your pain with; asking for help; starting to look within… just what you need to sustain you through the process of bringing to light what lies behind the winter despair. And the slight distance from that despair that the spring light has presented you with, can help you with a perspective that is both manageable and helps you to see with a greater clarity.
In seeing clearly, in understanding your pain, you are then in a better position to appreciate where you have choices about your life, and to be able to start to exercise those choices. Making hay now, could give you a better chance of partying through the summer, and long into - even beyond - the autumns and winters to follow.
Share this article with a friend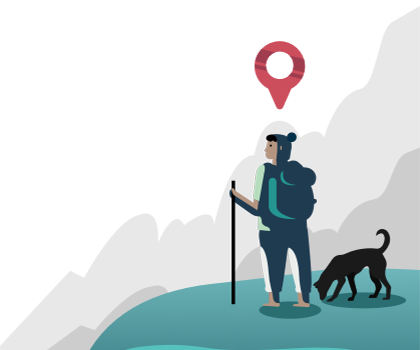 Find the right counsellor or therapist for you