Anxiety
Social media risks for teenagers
Are you worried about your child's excessive engagement with social media? Quite apart from safety concerns, you might also have very real concerns about their psychological well-being from heavy usage.
Social media can be enormously positive. Adolescents are looking to expand themselves out of their family group and strengthen ties with social groups. It's an important part of them being able to one day step into the world as independent adults. Social media gives them the perfect platform to fulfil this important developmental role.
When their digital life starts to interfere with other important areas of their real life, it may be time to explore what's behind their need to be so connected to their digital world. The need will be a valid one, but there's likely to be more effective ways to meet it.
One of the most worrying effects of social media is the way it can persuade children to engage in harmful social comparisons. It's important that they have a realistic view of reality – the way people look, the things they do – rather than a view that draws heavily on the edited, filtered, glossed-up stories and images that tend to spill with relentless force from the digital world.
The dangers of the internet are not just about the risks of association with inappropriate people and negative influences such as pornography and gambling. There is also a wealth of inaccurate information that young people may take at face value when forming their belief systems. Added to this is a reduction in reciprocal social interaction with their peer group away from the internet. Days and nights spent on social media can be to the detriment of meaningful face-to-face conversations, so vital for strengthening social and emotional literacy. Face-to-face interactions sharpen the ability to read emotions and nonverbal cues. The development of these and other social skills, such as being able to make small talk, listen and empathise can be compromised by living in a virtual world.
Recent data from the Office for National Statistics pointed to a "clear association" in children between the greater amount of time engaged on social media and difficulties which suggest mental health problems. Children who spend the majority of their free time on social media are more likely to suffer depression, anxiety and other mental health problems. More than half of the 10-15 year old respondents reported spending up to three hours online every evening. 8% admitted to spending more than three hours and interestingly, the activity was more popular with girls than with boys.
In addition to anxiety and depression, too much social networking may also undermine a child's ability to form healthy boundaries. The phenomenon of sexting, swapping intimate electronic images, can speed up feelings of familiarity with someone who may turn out to be unsafe. Children operating in the virtual world can be far more susceptible to losing inhibitions than in a face to face environment. Sexting is often done with the aim of building a connection with an online or real-life friend and communicating trust. However, it can create a potentially devastating vulnerability to becoming a victim of 'revenge porn'.
The internet is here to stay and we need to make appropriate use of the hugely positive influence it can yield. We are not going back to good old-fashioned 'I Spy' when travelling long distances in the family car. It is obvious what will win out if the choice is between an app-packed laptop with bundles of exciting games and access to a wealth of information, in addition to the potential for instant social connectivity, or a game which, to them, is as dull as ditchwater.  
For many adults, cyber-engagement may be optional, but for your children's generation it is the stuff of life and social mobility. The key is to try to help them achieve a balanced level of engagement with technology and to try to ensure that their online engagement occurs within a safe environment.
Aim to achieve the correct balance between keeping an eye on your child and their activities, whilst at the same time giving them the independence and freedom to explore. Keeping the connection with them is vital. The capacity for parents to exercise control over what their adolescents do is so limited, therefore, it's critical to work hard for influence. The only way to do that is through connection. Showing them openness to understanding what's happening for them will always carry more weight than demanding adherence to rules set around them and their digital world.
There are some simple steps you can take as a parent to try to keep your child safe in the virtual world:
Keep an eye on how their mood changes following online activity. Are they more moody or quiet, for example? This might point to the possibility that they have experienced bullying or something else that has rattled them.
Explore the internet together, as this will give you first-hand knowledge of what they're getting up to. Help them see the inaccurate information online.
Restrict the amount of time your child spends online, particularly on a school night. Explain why device-free time before bedtime of at least two hours is important – the light from phones or tablets disrupts the production of melatonin, making it harder to fall asleep.
Make sure they are aware that not everyone online is who they claim to be.
Wherever possible, set up the computer or laptop in a communal area of the house.  
Enable parental filters on the computer operating system to filter, restrict and report harmful content.
Check that they are up to date with privacy control settings.
Social media sites can be exciting and enriching when used within appropriate boundaries of time and safety. The key with kids and teens is to understand the needs they are meeting by connecting to their digital world, and to help them be alive and responsive to any negative effects. The greater their awareness, and ours, the greater the capacity to act in ways that help them thrive.
Share this article with a friend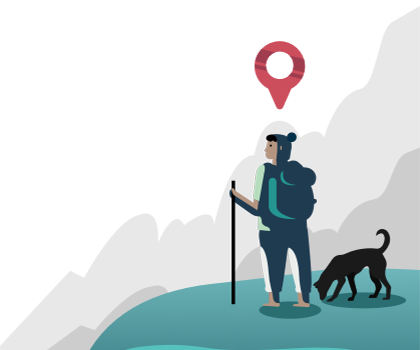 Find a therapist dealing with Anxiety