Self employed artistes: Coping through the corona crisis
Mental health needs of musicians and artistes is an area that is not often focused on by health professionals who are not always familiar with specific health needs of those in the arts industry. The unsociable working patterns and particular pressures of self-employed musicians means that they are at additional risk of suffering from mental health issues such as anxiety, depression, insomnia and substance misuse difficulties. Given the recent pandemic impacting on everyone particularly those that are self-employed and unable to work from home, this article is aimed at musicians and artistes who are likely to have been emotionally and financially affected by the recent closers of arts, theatre and music events. 
Reacting to recent events:
You may be feeling numb, shocked, confused or worried about how you will manage to pay your bills, how you will keep connected to people you rely on for emotional support or you may feel vulnerable from not knowing how this pandemic will affect your own health and that of your loved ones. You may be feeling frustrated about not being able to secure your next contract nor feel confident that the public will re-engage in the arts enough to guarantee a regular income for you. 
Noticing negative emotions
During these moments, it may become easy to focus your frustrations inwardly so that it leads to further negative emotions, such as feeling like a failure compared to friends and family in other employed professions which may offer working from home options and paid sick or carer's leave. You may experience reduced motivation, low mood or an inability to focus on everyday tasks. Over the next few weeks, as you slow down, disengage from public events and find yourself possibly feeling isolated, you may experience moments of loss and loneliness, which combined with uncertainties about your financial future could lead you to become vulnerable to further mental health issues. 
Self-care and meaningful activities 
If you find yourself becoming vulnerable through negative cognitive processes, it is important that you seek support from friends and family if suitable as well as seeking professional support. However, it is important that you do not wait to experience any of the symptoms described before you put in place some simple steps to ensure that you are looking after your mental health in order to prevent mental health issues.  
It may be helpful to distance yourself from public social media and art forums and concentrate on the things that are therapeutic for you personally which may be completely unrelated to your profession. You may wish to consider engaging in meaningful things which you may not have had time for previously due to work commitments. These include reading for pleasure, walking, biking, gardening, sleeping in or even watching your favourite TV shows or movies. It may even be a time to re-connect with family and close friends through phone calls, Skype and conversations which may not have been previously prioritised during your busy work schedules and tours.
We have few opportunities in life to stop what we are doing for a significant amount of time and evaluate how we are leading our lives. This may be a good time to take a step back and re-explore who you are as a person away from the artiste-self that you may be accustomed to portraying to the public. If you develop and sustain compassion for yourself at a time like this, it is likely that you will harness your creativity through self-care and find yourself in an emotionally healthier space to develop and practice within your profession. 
Share this article with a friend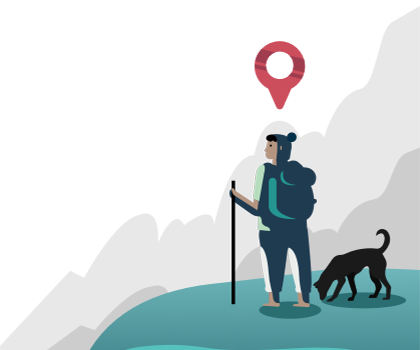 Find the right counsellor or therapist for you