Self-care when life is restricted
There are times in life when our usual rhythms and routines come to a standstill.
Clients may come to counselling whose lives are restricted with no certainty about the future. All their usual habits, customs, and practices of self-care so embedded that they could not imagine life without them, have become difficult if not impossible. Any new bit of information or advice about how to manage seems to apply only to those who have some independence. Illness, accident, becoming a full-time caregiver, whatever the reason for a restriction on freedom of movement, this is a time involving adjustment and loss.
Change in all its guises takes some getting used to and is intrinsically unsettling, even when good. When it comes suddenly and is deeply unwelcome, perhaps the practical implications are the ones we deal with first, the uncomfortable awareness that we can no longer accomplish what we usually do, at the same time as still needing those ordinary, everyday tasks to get done. Something as basic as taking a shower may be hard work.
While physically we may find ourselves less able, our emotions may be on over time. In our usual way of life, we may have had coping strategies we barely registered that kept us regulated, and able to cope when we began to feel overwhelmed. Now we may be confined to the house, unable to take a walk, call in at a café, go to the cinema, visit a friend or favourite place. Our world is getting smaller, treats are unforthcoming, family and friends may be at some distance. Life is slowing down without much chance of a hopeful kind of change.
If you are feeling overwhelmed by a life restricting change, I want to encourage you that you are doing well. I say this because at such times, life is simply tiring and we need extra support and encouragement.
It is also a time when our usual ways of managing are put to the test. We see who and what we can call on for support. We realise how self-reliant, or dependent we are in different areas of our life. We find out a little more about what we are made of and how well that is working for us in this new situation.
We can be like Katy, "Trying to study a lesson out of a book which wouldn't come quite open", able to "…just see a little bit of what was inside, but it was in a language which she did not understand. She tried in vain: not a word could she read". (Susan Coolidge, What Katy Did). 
Being in the thick of such times may not be the best moment for self-reflection or counselling. Just coping is enough and may be for some time. After a while, however, as things settle, we may begin to want more regular and sustaining coping mechanisms and support. It may seem that the change that has restricted our life has the upper hand, but there are ways of taking back a little bit of control and finding some peace.
---
What to expect
Noticing
You are probably already noticing the impact of change on your routine, and along with that, any new habits you have formed to sustain you each day. Perhaps you are looking out of the window more often or find yourself recalling an old song. Maybe you sit down for a hot drink at a new time of the day or have taken to looking back at old photos. In the midst of all the difficulties, you will be doing something to cope. Noticing this and celebrating it is a form of encouragement.
Rhythm
Your days and weeks will have a new pattern. They may not even have a pattern. They may be long and empty, they may be filled with appointments or visits from health professionals. The focus of life has changed. It could be interesting to note where you find your best moments, what tends to happen before what, what you wish could happen. There is a rhythm to your life, it is just different now. Paying attention to it may give you a clue as to how move with this stage of your life.
Connection
It is a truth about life that other people are not always available when and how we might need. Clients can turn to counselling precisely because of a sense of isolation. That regular, boundaried contact with someone outside of their situation who is there just for them is one way to find support. Even if you are unable to leave the house, it may be possible to have sessions over the telephone or by video call.
As well as offering a trained therapeutic presence, a counsellor may know of services locally that she could recommend or refer you to if you would like, support groups, activities or centres that give practical advice.
It is possible, paradoxically, to experience a sense of connection when alone as well. Writing letters or a journal, reading, or just being in your own company are all ways to tune in to a sense of your own identity.
It may be that in such moments of solitude you recall previous times in life you could draw on now, memories to support you, or recollections of your own strengths, of how you got through hard times in the past. They can also be moments to experience the feelings associated with change.
Comfort
Experiencing feelings can be overwhelming. Clients may say that they are afraid to bring it all or they might never stop. Where difficult feelings are to be felt, there is a need for comfort. The release of emotion through tears even when alone can help enormously, of course, but there are many things we can do to help ourselves meet distress with self-care even if we cannot go out to exercise or meet friends.
Is there some object around the house that has special meaning that can be sought out and held? You may like to find a box and place in it several items that mean something to you, or soothing things such as something scented, something soft, something sweet, something inspirational and uplifting. Some clients find that certain songs or pieces of music become especially significant to the time, or they go back to a particular story that they love.
Perhaps the only thing normal about change is that it happens and is always happening. They say that human beings can get used to anything, but perhaps we would like some small say in just what we get used to and how. Self-care, when life becomes restricted, may seem like an anomaly, but it can help us to acknowledge change and to begin to hope in new ways.
Share this article with a friend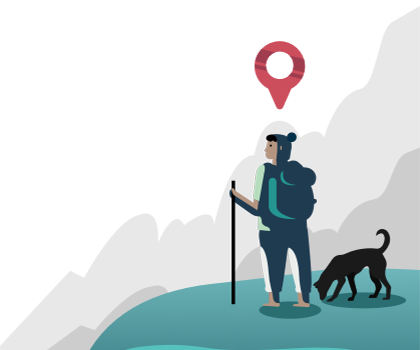 Find the right counsellor or therapist for you