Self-care in the face of unexpected trauma
You may have heard the term 'self-care' with regard to therapy. This can often be overlooked in our day-to-day lives as to be human is to care for others. If you're a parent, a partner, a sibling, in the caring professions, and more, you will likely have someone who relies upon you. Therefore, sometimes we need reminding that self-care, i.e. taking care of ourselves, is equally as important. Self-care is not necessarily taking care of yourself at the expense of your commitments, that would be a question of the boundaries you set for yourself and others. It is doing what you need to do for yourself to reset and recharge your batteries. 
Self-care does not have to be a complicated thing. Some of us like music, some watching movies, some a walk in the countryside, a trip to a museum, reading a book, or a trip to the beach. It does not have to be complicated. Take the things you like doing and see which ones make you feel truly relaxed, truly energised, truly recharged and ready to take part in day-to-day activities again. 
The most important part about self-care is to give yourself permission to do this - to take the time out for yourself. It can be both a maintenance approach in that every so often you take the time out to reset and recharge and for those unexpected times in life when we experience trauma. 
If we can become well versed in self-care, then we can draw on this when we really need to for the high-stress, traumatic times in our lives, which in turn means we can avoid becoming overwhelmed and also having mental health issues around such events.
Recently I experienced the loss of my Dad, from Lymphoma and then Covid 19. This would be what I was referring to when it comes to unexpected trauma. I knew that I would not be able to practice during this time and also it falls under the fit for practice remit of the ethical code of practice to which I subscribe to. What then did I do? I employed self-care. This started with clearing my caseload and referring clients onto other professionals; then taking time out from practice and finally, finding my own ways of healing. I personally find nature and animals very healing so it made sense that I would employ these for my self-care strategies.
Now I'm back in practice after unexpected trauma and able to continue working in spite of this loss. It takes time, and practice of self-care methods - therefore it is important you know what works for you.
---
What I hope you take from this article is that firstly it's OK to take time out for yourself when you need to. Be that for maintenance of your mental health or for unexpected trauma. Secondly, that it does not have to be complicated, so long as it works for you personally - there are no rules to self-care. Thirdly, be open to trying different things. You might have a lot of downtime in certain situations and it may be that the 'thing' you normally like to do i.e. listen to music, no longer holds the same draw as it did before you needed to employ these strategies. Simply because if you have experienced trauma, you might not be in the mood to listen to music, etc as it can be quite emotive.
So, then what do we do?
If we are open to the process and the possibility of new things, then just maybe we find something new to do that makes us feel good and resets our batteries. Maybe we pick something off the list of things we have always wanted to do but never been able to i.e. take a class, learn a language, go on a trip etc. I realise this may sound like a bucket list and, in a way, I guess it could sound like that, but it does not have to be a bucket list.
Try things... you might surprise yourself.
In conclusion, self-care is important if we are to not only maintain our mental health but also deal with life's unexpected traumas. It's important we are open to trying new things so that we have options if we find our usual strategies do not work sometimes. Most of all it does not have to be complicated. Keep it simple, give yourself the time you need, and be kind to yourself.
Remember, if you need to explore what is going on for you, therapy can be part of your self-care regime. Find a therapist who you like and feel you can work with and take it from there.
Share this article with a friend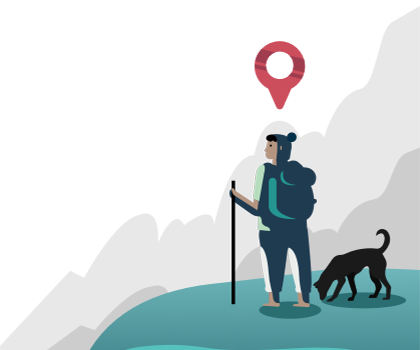 Find the right counsellor or therapist for you