Depression
Ronnie O'Sullivan: Genius versus Depression
Whether or not you follow snooker you have probably heard of the name 'Ronnie O'Sullivan'. In short he is an extraordinary personality, both on and off the snooker table. Ronnie is regarded by many as the most naturally gifted player in the history of the game, dubbed the 'Mozart of snooker' and reportedly the first ever ambidextrous player. Even those with no interest in the game have been beguiled by his wondrous abilities at the snooker table.
One of the most potent things about this man, who has a reputation for rubbing the snooker authorities up the wrong way, is that he has had to battle with a whole host of tormenting demons throughout his life. His dad – who championed him like no other – was taken away from him when Ronnie was a teenager to serve an eighteen year prison sentence for a murder conviction. Ronnie had to quickly learn to become his own man in order to cope with the overwhelming gap his father had left.
Despite his greatness as a performer in the world of snooker, it is clear that O'Sullivan was desperately burdened. The signs were evident in his game play and his regular promises of retirement.  Periods of snooker genius were replaced by a crumbling of his mind. Although adding a new element of interest to what can often appear to be a 'dry' sport, it could also be painful to see him suffering in front of the cameras. 
On one occasion Ronnie is seen sitting in his chair with a wet cloth over his head because he can't bear to watch his opponent playing.  Another time he concedes an entire match half way through because he simply wants to go home. He suffered an acrimonious break-up from the mother of his children; his extensive travel to attend snooker fixtures around the world meant he could no longer balance the demands of his profession with his family life and, beneath the surface he was trying to cope with the growing strains of his addictive personality, depression and his father's incarceration.
In 2012, Ronnie decided to put away his cue for good and foreswore snooker. He was frustrated and exhausted by what he calls his 'snooker depression' and the constant weight that the sport he once loved was putting him under. In the past he had coped with these pressures by going on 'benders' and fuelling himself with alcohol and drugs. But eventually it caught up with him. In his time out he signed up to work on a farm in the middle of Epping Forest. This time away gave him the opportunity to also pursue what was becoming his first love: running. In O'Sullivan's words "Running is what has helped me to fight my demons, win five world snooker championships and cope with all the crap that life has thrown at me. My running trainers are the most important things I own."
In under a year's time, and just two days before the deadline for entry into the World Snooker Championship 2013, the star decided to make a comeback. He was after all the defending champion. "I missed having something in my life; missed going to work", says O'Sullivan in his biography. With the help of sports psychiatrist Dr Steve Peters and support from some close friends such as Damien Hirst and Ronnie Wood, O'Sullivan made a tantalising dent in the spirits of his opponents as he sailed effortlessly through the seventeen day event to once again lift snooker's most prestigious trophy. Ronnie remarked after the tournament that the top players had displayed a disappointing performance and had made it easy for him to carve up the field in second gear.
Rather than being a biography of this man's talents, the purpose of this article is to highlight the mental tribulations that even the world's most successful sports people can encounter in their lives. The essence of Ronnie's story is that, with the guidance of his psychologist, he has learnt to manage his mind with such adeptness that not only has he been able to grow as a person and achieve an outstanding level of consistency and success in his profession, he has also declared that he "has never been in such a good place" mentally. 
Despite O'Sullivan's spellbinding talent and unpredictable personality, he has spent a long time fighting the biggest battles of his life…those with himself. Over recent years, with the right help, he has been able to take control of his runaway mind, harness its power and work with it. Many of us know what it's like to have an untrained chimp for a brain, but with the right care and attention we can all become masters of our mind and make it work for us.
Share this article with a friend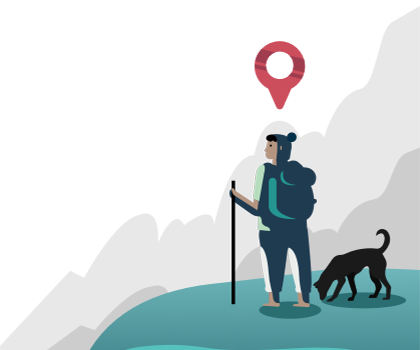 Find a therapist dealing with Depression