Relationship problems
Relationship issues counselling
Relationships issues counselling
Our lives revolve around the relationships that we form and often, we achieve a level completeness and experience happiness when we create relationships. Therefore, the relationships form a crucial part of our lives because they are often where we turn for guidance, support, love and advice.
As relationship issues can differ and be deep rooted, it is possible to receive the help you need from relationship counselling. A counsellor will work with individuals to understand what their relationships patterns, to discover and understand the things that do not work and find ways to change them. In this way clients become more attuned to what they need and also to the things they are sensitive about, the ones that cause their worst fears and worries, often realising that they have learned these patterns from their parents relationship with each other and their parents relationship with them.
What makes us crave relationships?
Naturally, we are social beings and enjoy being around others, forming bonds and interacting in ways in which we help each other. Relationships are important to our wellbeing and that is why our health and general happiness suffers when relationships turn from good to bad. So, making relationships work can result in an improvement in our health and happiness.
In fact, research and studies have found that those who have healthy relationships experience a reduced number of health problems and actually live a longer life. Those who do not have healthy relationships display symptoms of depression and a decline in their cognitive abilities. Therefore, relationship counselling focuses on dealing with relationship issues so that the health and wellbeing of the individual is supported.
What does a good relationship mean?
Every relationship is different but there are main factors that contribute to strong relationships. Each relationship is built around trust because this enables us to communicate effectively and from strong bonds. A good relationship comes with a level of mindfulness that makes you aware of what you say and do and that helps to support a strong relationship. Once negative emotions filter through to your relationships, problems can arise and grow very quickly. Respect plays a huge role in a healthy relationship because it means that there is an understanding between each other regarding values and specific needs. Finally, good communication helps people to form a bond and so, being honest and open helps to enhance the connection, which leads to relationships that stand the test of time.
Relationship counselling considers these characteristics, using them to explore what has gone wrong and why things have gone wrong.
What to expect from relationship counselling
Counselling can take place in a number of different forms but it will fit around your lifestyle. Commonly, individuals will be asked questions about the relationship problems you are having and what you hope to achieve from counselling.
How can I benefit from relationship counselling?
The aim of relationship counselling is to help individuals or couples understand what the issues are, what the cause is and how to put things right. Identifying the problem will help to form solutions enabling individuals or couples to move forward in a more positive way. The sessions will explore your feelings, talk about what is going on and explore ways to solve the issues that you are facing.
Of course, every person is different and every relationship is different which means there is no one approach that fits all. Therefore, the sessions are tailored to the needs of the individual, identifying what is right for you. Counselling will help you to see things in a different light and can help you to move forward, even having someone to talk to can help you to make big strides in putting your relationship issues behind you while looking ahead towards a brighter future.
Share this article with a friend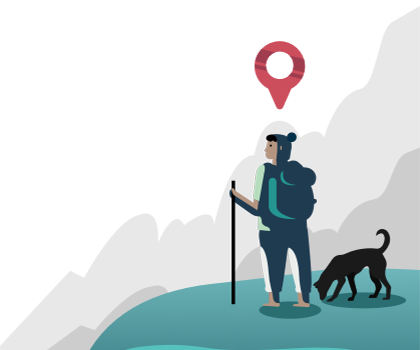 Find a therapist dealing with Relationship problems