Relationship counselling - how can it help
We all want to have the best relationship that we can. We want our partner to love us, to prize us so that our relationship flourishes.  However, we know that every relationship or marriage has its problems. The causes of these are many and varied. Most couples will be able to work through the problems in their relationship. Yet for some it can feel that they have tried everything and they are worn out and are desperate for help. They are not alone and many couples just like them turn to relationship counsellors every day.
Some couples or some partners are reluctant at first, they feel that counselling is a big step for their relationship. So what is it that counselling has to offer to help relationships to improve and flourish? A counsellor helps to create an atmosphere that is calm and helps prevent the discussions becoming a shouting match. The counsellor encourages both partners to talk to each other in a constructive rather than a punitive way. Their role is not one of a referee or to offer advice but rather to help and perhaps facilitate good communication.  
The process can be so effective in dealing with relationship difficulties that in fact, many couples choose to come to relationship counselling sooner. That is before their positions become entrenched and the problems become harder to solve.
At the other end of the spectrum relationship counselling can also help couples to separate in a way that minimises emotional problems for the future. This recognises that even after the split the couple may need to communicate and will certainly need to find a way of accepting the separation to be able to move on with their individual lives. This can be particularly important for example when there are children involved.
It is usual for the counsellor to make sure that each person has a chance to talk about their feelings, concerns and thoughts without interruption and that there is a chance to respond. Part of this process is to help the communication by promoting both talking openly and honestly about the feelings and listening carefully to what your partner has to say clarifying any points you don't understand
There is no such thing as a common solution to relationship problems but good communication is something that all relationship counsellors would point to as helping repair and build good relationships. By communicating well it helps the couple to avoid the misunderstanding and miscommunications allowing for clearer communication. It allows you to be more empathic when responding to your partner.
Couples often say that the presence of a neutral third party actually helps them to be more focused and talk about their feelings without the accompanying frustrations and anger. The goal is to allow the problems to be tackled so that the couple can perhaps rediscover and renew their feelings for each other. Together deciding how they wish to take their relationship forward.
Share this article with a friend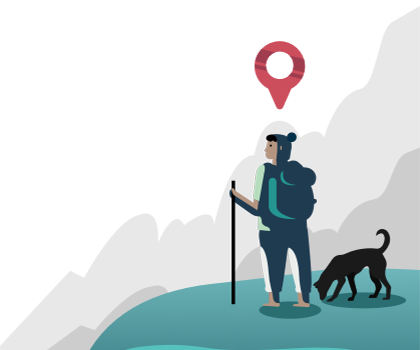 Find the right counsellor or therapist for you