Career counselling
Redundancy: crisis or opportunity?
There's no denying that facing an upcoming redundancy or having gone through one can be one of life's most challenging moments. It can be hard to make sense of what's happened or process the wide range of unexpected emotions which can come up. From anger and disbelief to a sense of inexplicable loss, especially when one's sense of identity has been firmly tied up with one's role. Feelings of betrayal are not uncommon either. A redundancy can play on our confidence, and may even affect our relationships, not knowing how or what to share with others. Old feelings from much earlier in life may re-surface and get interlaced with our present-day situation, interfering with our capacity to move through what we are experiencing now. It may also feel like a welcome opportunity, yet mixed with uncertainty over what lies ahead. It's different for everyone, yet common to all is that an important part of our life has ended, with a mixture of feelings which can be hard to process.
And as with all endings there is also a new beginning, the shape and flavour of which can be as varied as there are individual situations and people. The initial stages, however, pose difficult questions for all who are affected and can often feel like a very isolating experience. Counselling can offer a safe space to try and make sense of what's happening and help you to move through the cycle of ending and renewal without getting stuck in any of the tricky emotions that can come up. As well as supporting you to move forwards it can sometimes lead to a re-connection with greater resourcefulness or with a part of yourself you had forgotten about, a re-discovery of a long-forgotten dream or a talent which had been left behind. Sometimes, it may feel like the right time to explore a new direction, field or tweak in your career path, which may come with its own set of unique questions, both practical and exploratory. For others it is less of a personal growth journey and more of a practical means to secure the next step and even a better job.
No matter what, it's a time of transition and change. When approached right redundancy can be a real opportunity, it can allow us to reach for something better and guide us to re-connect with what truly matters to us in life. This may not be easy at first but when examined after the turbulence of difficult emotions has been worked through, a more inspiring horizon can usually be discerned.
Share this article with a friend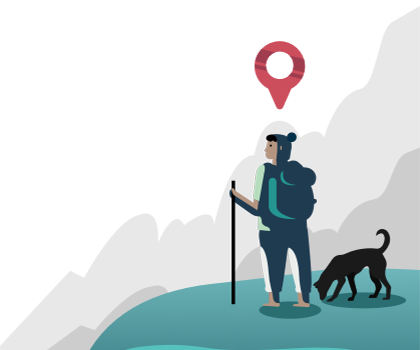 Find a therapist dealing with Career counselling