Professor David Cotterrell in conversation with Monia Brizzi
Creativity and Well-being Festival 2019 - Culture, Health and Well-being Alliance, London Arts in Health Forum and Society for Existential Analysis.
An art and psychology dialogue, oriented at highlighting the value of art to psychotherapy and invigorating psychotherapy's commitment to engaging with the arts.
I was surprised to be invited to meet with the Society for Existential Analysis. A fine art education had not obviously qualified me to have relevant knowledge or insights to share with this specialised expert group.
I was intimidated by the potential absence of shared reference points and also my lack of awareness of prerequisite literature and precedents. However, there was a warmth and curiosity which framed the guarded initial encounter.
In my practice, I frequently engage in collaborations, research and debate, which
is not limited to a single discipline. Since the mid-90s, I have sought to find ways to use the free definition of agenda and methodology that artists can claim, in order to comment, criticise and participate in discourses that extend beyond the studio.
While the specific disciplinary frame of psychology and psychotherapy was entirely new to me, the experience of gently discovering areas of convergence amongst colleagues and strangers is most familiar and welcome.
The event was constructively bilateral. While I was under some scrutiny, the contributions were consistently critically self-reflective. The novel frame facilitated a freely navigating conversation, which avoided rehearsed positions and mandated non-exclusive language.
It was a privilege to discuss subjective experiential observations of narrative construction and differentiated perception with a community of experts who had considered these challenges through different clinical and philosophical evidence bases.
I hope that, for those who were generous enough to participate in the event, there were surprising moments of solidarity revealed, as we considered our varied views on the structural barriers to the comprehension of pluralism and constructs that could limit societal empathy.
What was fascinating was that, as we recognised our common concerns were transcending the differences in our vocabularies, a valuable dialogue developed. It appears that the declared subjectivity of the artists' individual research and the focused engagement of psychotherapists' work with individual subjects, occasionally reveals some common questions.
As the event came to a close, I realised we were no longer talking about (or from positions of) art or psychology. Instead, we appeared to be collectively considering how the observations and contentions revealed through practice might achieve greater impact in challenging polarisation.
The challenge that appeared to unite us was the desire to reveal something of the nuance and complexity of the experienced world, that we have the luxury of trying to understand. All while resisting the extrapolations, approximations and generalisations that we feel so often misrepresent its diversity.
I am grateful for the event, the conversation and the way in which it challenged, and continues to challenge, my ideas.
---
About Professor David Cotterrell
David Cotterrell is an installation artist. He works across media and technologies to explore the social and political tendencies of a world at once shared and divided.
Share this article with a friend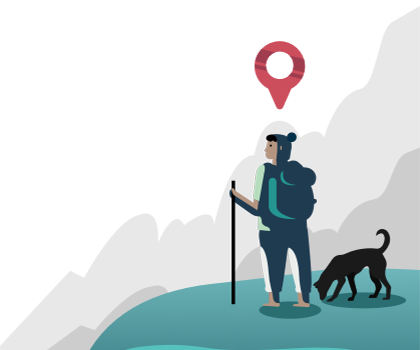 Find the right counsellor or therapist for you