Professional football – a world in a bubble
Professional football has evolved dramatically over the years, transforming into a sport of enormous wealth that attracts the interest of a worldwide audience through international sports channels. The reward for those that make the commitment and succeed is wealth, adoration by fans and a celebrity identity and lifestyle. Those who take to the pitch at a young age do so with so much at stake – the pressure can be extreme.
Those who make it to the very top enter a world that has the potential to be detached from reality – colloquially referred to as the 'bubble'.
The pressures that are placed on professional footballers to compete and perform at the highest level have been well-documented, but the psychology that brings adolescents into this arena of scrutiny and prying eyes is perhaps less understood.
From an early age, a child ambitious to become a professional footballer will train and practice their craft to the exclusion of other pursuits, improving and developing in the process. Their path to success will require that they are noticed, and much like a thoroughbred horse, their talent is recognised and they are assigned a value.
This valuation of somebody inevitably creates, as Carl Rogers defined, explicit 'conditions of worth' – "If I am seen to perform well, I will be rewarded".
Just as a skilled carpenter would naturally seek validation and praise for what they produce, the same can be said of a football player who performs well out on the pitch. The pressures to achieve the level of recognition required to succeed at the highest level has been known to break players, seeking out means of escaping.
Even as a fan, witnessing the professional debut of a youngster can be an anxious affair. Players who make their debut and fans have a shared understanding that the next 90 minutes could potentially define a player's career, future, and their very identity.
The football pitch can be a lonely place and professional footballers are exposed to both physical and verbal abuse. The eyes of the world will be ready to condemn every missed opportunity, and players face the prospect of being ridiculed in chants around the ground.
It could be argued that nobody is more alone on the pitch than the goalkeeper. One costly mistake could nullify their record of innumerable heroic saves and release a tirade of abuse and criticism from the terraces and the commentary team.
Meanwhile, at the opposite end of the field, the striker who is enduring a prolonged goal-drought will experience each failed attempt to score as a crushing blow to their confidence.
The prospect of injury can wreak havoc on the mind of a player, with their main source of validation coming from taking to the field; to be robbed of this is known to prompt feelings of depression and low self-worth. Career-ending injuries can be truly cataclysmic for players, crushing their hopes and dreams.
Retirement can be one of the most difficult decisions in a professional footballer's life. To leave behind the most consistent and recognised source of validation and identity is known to leave a gaping hole in the footballer's world. It is well-documented that some ex-players have attempted to cope with the transition with the aid of drink, drugs or gambling.
In many ways the propensity for football to place conditions of worth on those participating is inescapable. From the school playground to the final of a World Cup, the best players are selected based on their qualities. A recognition of the conditions placed on those who may find themselves spending at least thirty-five years as a professional footballer is an important step in understanding their intimate world.
Share this article with a friend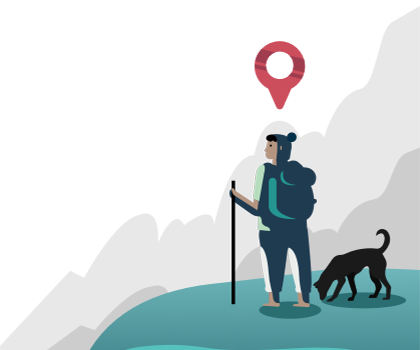 Find the right counsellor or therapist for you