Career counselling
Pressure in the City
London can be a busy and stressful place to work. With increasingly busy transport links, a tangibly unsettled economy and the consumer lead pressures of modern life, might this impact on a city worker's emotional well-being?
Models of emotional well-being highlight our environment as a big determinant of our mental well being. This is because we all have a propensity to internalise our external world, and the extent to which we do this can depend on the severity of what is going on around us and our own personality.
Psychologist Michael Sinclair, author of "Fear and Self-Loathing in the City", highlights a number of mental health difficulties he encounters in his practice in the City. These include; anxiety, depression, eating disorders, drug and alcohol abuse and depersonalisation. Sincair highlights fear of failure and the competitive nature of the environment creating a strain on individuals and increasing mental health difficulties.  
Our early life experiences can contribute greatly to how we see ourselves and what we believe about our abilities and self worth. So, is it possible that a city environment can exacerbate these difficulties? It is certainly possible, but is also going to be dependent on each individual's unique experience and the culture within their organisation. For example, perfectionism and increasingly high standards can have a detrimental impact on emotional well being. With bonuses, share prices and profit margins being the goals for many organisations it is easy to see how, in this economic environment, pressures become greater. 
How can therapists help city workers? It certainly isn't guaranteed that working in the city is contributing to an individual's difficulties. The city can be an exciting environment to work in and can bring financial rewards and a great platform to grow and develop personally; but it is worth exploring with an individual how the environment is affecting them and how they operate within it. Helping a client to explore how the culture of their organisation and work relationships impact on their experience may not always be easy - but as people can spend such large proportions of their lives being at or thinking about work, it could prove valuable.
Our early experiences can impact on the choices we make and the nature of the relationships we engage in. So, it is possible that our early experiences inform the type of organisations we work for and the amount of pressure we put on ourselves to perform in these environments. Therapists can help individuals to explore these relationships and even to challenge the culture of the organisations they work in, helping to bring perspective to the pressures they are experiencing.
Time for the pig farm in Cornwall? Well.....let's not get ahead of ourselves.
Share this article with a friend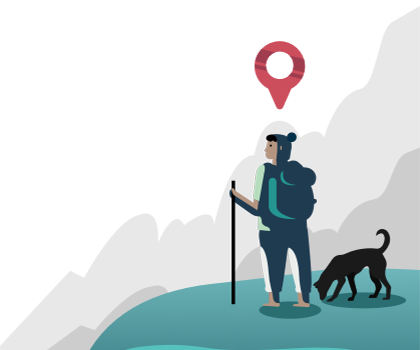 Find a therapist dealing with Career counselling