Relationship problems
Planning for Christmas and co-parenting after separation/divorce
Family forms have changed over the years. Divorce and separation is a reality in the lives of one in 20 children before the age of four, and one in four by the age of 16. With Christmas festivities just around the corner, unfortunately this can be a period of time fraught with challenges and worries, particularly where families have been affected by separation and divorce.
Therapeutic work with families experiencing separation and divorce has shifted focus from the event or events surrounding the separation, to supporting the family members through transition periods and the ripple effects of separation; transition periods such as moving from one parent's house to another.
The festive season is full of transitions which significantly increases pressure, because it is seen as a time for getting together with friends and loved ones which can mean more transitions - moving between different family groups, stepparents, grandparents, extended family members, and step-siblings' homes; even more transitions.
This can be challenging for children and young people, particularly where there might remain some unresolved conflict or animosity between co-parents.
All too often, children can say nothing about their own needs at this time, as a means of 'avoiding' potentially emotionally-charged conversations, or adapting to say and do what they feel is required of them rather than what they want/need.
Planning smooth transition, particularly at this time, is important, and so I've put together a few things to consider.
Plan in advance of the festive season - this will give parents time to negotiate arrangements. Many festive negotiations between parents break down after they are left to the last minute to arrange, leaving parents feeling anxious and pressured.
Communicate with your co-parent - work together and try to put aside your own emotions; this is about what is best for your child. Research tells us that longer-term, children thrive on secure healthy relationships with both parents and an absence of conflict.
Make clear arrangements based upon the needs of the child - remember to ask them what they would like. Share any arrangement made to check if the child is happy with them.
Avoid using your child as a 'go-between' for messages - the discussions and decisions around these transitions are between the adults. Placing the child in a position of responsibility can heighten anxieties.
Try to avoid the 'nostalgic' ideas of Christmas and any attempt to create 'what went before' the separation. Family traditions need to evolve, making way for new traditions with each parent/family.
How can systemic family therapy help?
These challenges may not be something that you have considered seeking support for, however therapy sessions can be a good use of time in order to work through, to think about, and to seek help to plan how best to meet the needs of your children, yourself, and your family, and navigate the emotional turbulence that the festive season can bring.
Systemic family therapy is radically different from other therapies. It sees its work as being able to help people to mobilise the strengths of their co-parenting relationships, so as to make challenges less problematic.
If you, your child or family feel that you could benefit from thinking space, time or a supportive discussion, then please do not hesitate to contact a counsellor.
Share this article with a friend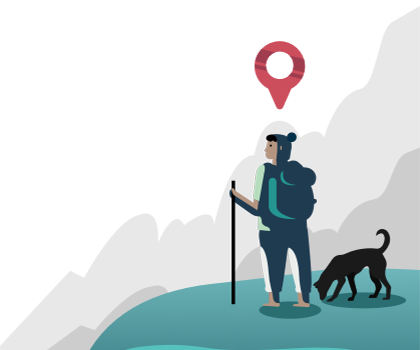 Find a therapist dealing with Relationship problems