Stress
Parenting Stress: Ways to help
Managing Parental Stress

Being a parent can be one of the most rewarding things we can do in our lives but it can also be one of the most frustrating and stressful times too. It can feel like there is constant pressure on us with no time to ourselves.

I see many clients who are suffering with parental stress and are struggling to find ways to deal with it. Our children know just the right button to press to get our stress levels soaring!

Some common symptoms of stress can be:
Feeling Irritable
Tiredness
Anxiety
Depression
Headaches
Some things that have helped some of my clients are:
Try to step back from the situation, take a deep breath and go and make yourself a cup of tea to give yourself some space for a couple of minutes.
Have a 'distraction' box, this can be great for any ages, fill it with toys, crayons, colouring books, craft stuff or whatever is relevant for their age. It does not have to cost a lot as you can pick up cheap items from many supermarkets. Ask your children to pick something from the box to act as a distraction to keep them busy for five minutes while you have some time to yourself.
Your thoughts and how you perceive events around you can change your mood and stress levels. You can't always change the world around you but you can change your reaction to it.
Try to plan things to look forward to – you are important too and need some 'me' time to help you to de-stress.
Know your limits, if your expectations of yourself are always sky high you will inevitably spend a great deal of time being disappointed and frustrated. Instead, be realistic in what you can achieve.
Get Support – Seeking support from other people can be the key to getting through stressful situations. Ironically, your reaction when under stress can often be to withdraw from those who might offer the most support. Even worse, stressful times can put a strain on the relationships you most depend on.
Talk to family and friends about how you are feeling. Talking openly about how you feel can be like opening a door, it helps you get back in control and can highlight the choices you have.
Not taking on too much, accepting offers of help from others are great ways to help reduce your stress levels.
As parents we also need to remind ourselves that we are doing a good job and to recognise that good is good enough and that no one is perfect.

Learn to relax physically

To help reduce your stress levels relaxation is important but being able to relax your body is a skill. A lot of my clients find it hard to relax as they have spent all day racing round after their children, going to work, doing housework and then when it is finally time to sit down their body is still so full of adrenaline they find it near impossible to switch off.

Some good ways to help you relax are:
Physical exercise such as go for a walk or join a dance class.
Read a book – this is a good form of relaxation as it makes you sit down and also acts as a distraction from the stressful day's events by making you concentrate on the contents of the book instead.
Breathing exercises – Try breathing in for five breaths then out for six slowly.
Treat yourself to a relaxation tape or listen to some of your favourite music.
Share this article with a friend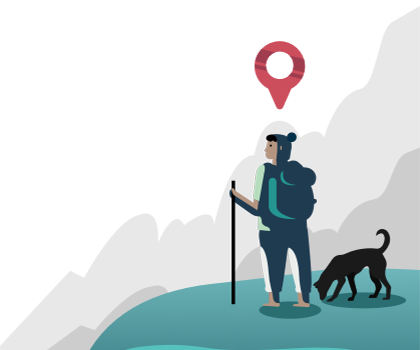 Find a therapist dealing with Stress