Opening up
Opening up to someone can be difficult, sometimes even more so than housing the thoughts, feelings or worries which may reside within our minds.
Not speaking about them becomes the lesser of two evils. They're in there, tucked away in our minds somewhere, ready and all too able to dominate and become voluble on a near-constant basis, a seemingly unstoppable stream of negativity or overanalysed and overthought ruminations. But they're cosy. They're settled. They've bedded down and they're not going anywhere. Bouncing around the walls, ready to emerge in earnest when vulnerability strikes and the perfect storm sends a whirlwind of paranoia, isolation and depression without hesitation.
But maybe we've tried opening up to someone in the past and received a reaction or response which we don't want to replicate again. Perhaps we felt like our well-meaning recipient didn't actually hear us, didn't quite listen in the way we wanted them to? Perhaps it reminded them of something which happened to them, or someone they know, so they articulated that instead? Perhaps they were shocked, appalled or doubtful? Perhaps they sprung into action, ready to 'fix' things against our behest?
Maybe we felt like a burden to that person, as if unloading our 'stuff' directly onto them made us feel like we had left them crushed, floundering under the weight of our worries? Maybe we felt guilty for telling them - they have their own stuff after all? Maybe we felt like we were silly to fret about things considered trivial by our chosen audience, who, through no fault of their own, just don't know how much the 'trivial' really means to us?
What if it's different the next time we open up?
What if we are heard? What if we are listened to? What if we aren't judged, aren't made to feel guilty for feeling our feelings and aren't told that we are wrong?
What if we begin with: "I have these feelings, and I don't necessarily want or need you to do anything in particular with them, but I would really appreciate it if I could share them with you..." and our wishes were respected and appreciated?
What if the next time we open up is the first time we really, truly have? What if we feel absolute trust? What if we know we are being authentic and real to ourselves?
Finding the right person, for us, is the first step. A person we feel that we can go to and, in time, collaboratively and gently unveil our deepest thoughts, help to rid us of our unwanted defences, demolish our own walls and connect on a human to human level.
A qualified counsellor will strive to embody these qualities and promote these values in a safe and respectful way. Many will offer free initial sessions with no obligation to continue on with paid for sessions afterwards. The initial meeting is for client and counsellor to decide whether or not they are a good fit, whether or not it feels like a therapeutic relationship could be possible and whether or not the client feels that they will be heard.
Opening up can be difficult, but a skilled counsellor can help you make it a little easier, step by step and at your own pace.
Share this article with a friend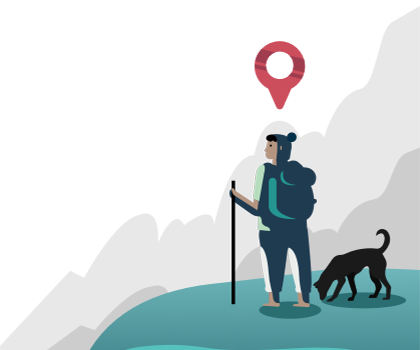 Find the right counsellor or therapist for you