Other therapies
Online therapy - is it for you?
When we think of having therapy, most likely we imagine meeting with a therapist face-to-face in a consulting room. However, increasingly much psychotherapy and counselling is conducted over the internet. While this most often takes the form of video call, which very closely resembles face-to-face counselling, it can also mean voice call, email therapy or instant messaging.
Why choose online therapy?
Convenience: Online therapy means you can meet with a therapist from the comfort of home or from wherever you are in the world at that moment. This may be especially important to you if you find it hard to maintain a regular weekly commitment in one location, for instance if you travel a lot. The option of accessing therapy from home can be especially useful for those with caring responsibilities, or who find it difficult to leave the house for whatever reason.
Choice: Working with a therapist online means you are no longer restricted to working with local practitioners. This can be especially helpful if you live in a small town with limited options. It's also useful if you want to seek out someone with specialist knowledge of a specific issue or if you have particular requirements in terms of the theoretical orientation, cultural background or language skills you seek out in a therapist. Or it may simply be that you don't want to run the risk of running into your therapist in the supermarket!
Fewer barriers: Some people find the idea of going into a consulting room and being face-to-face with a therapist daunting. This can be a barrier to support-seeking which online therapy can counter to some extent. No-one will see you going into a therapist's office, you can have a greater degree of anonymity and you may find the available options more suited to your communication style. Text-based mediums, for example, can help people who feel uneasy about verbalising their concerns to open up more readily.
Online services, in their variety and scope, make it easier to find a therapist and approach that suits you. While there are some limitations - it would not be suited to people who are in crisis or in need of immediate intervention for example – for many people online therapy can offer a convenient, accessible way to undertake psychological support. 
Share this article with a friend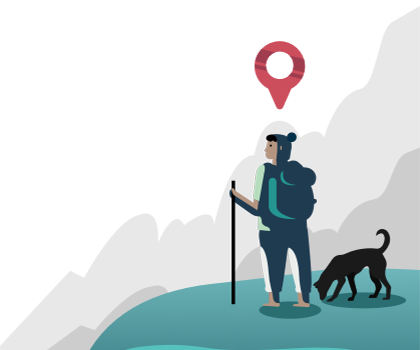 Find a therapist dealing with Other therapies