Now that you have stopped drinking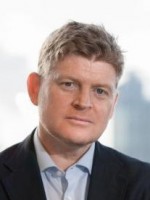 Staying sober after any period of alcoholic drinking can be extremely difficult and challenging as you face the stresses and strains of life without resorting to the one thing that previously worked as a stress reliever. Drinking alcoholically can be a time consuming activity and often involves neglecting other parts of your life such as staying in touch with friends, maintaining an interest in hobbies and developing your creativity.
A common problem with early sobriety is how to deal with boredom as a result of the amount of time that you suddenly have on your hands. As a way of helping deal with the boredom, you could consider joining a support group such as AA. AA meetings can provide a structure to your day especially if you live in a city when there are options to attend at various times throughout the day. The benefit of attending such meetings is that you could hear useful tips on staying sober and you might also hear recovery stories that resonate with your own.

It is also important to try to stay busy and to set yourself daily tasks. The process of completing each task as your day progresses can create a feeling of well-being and can boost your self-confidence. Try to take your life one day at a time when seeking to avoid taking the first drink. Break your day down into more manageable chunks such as one hour at a time, if that feels easier. 
After you have stopped drinking the temptation is to worry about remaining sober at special occasions such as birthdays, weddings or mixing with work colleagues. Thinking about the future like this will only increase your anxiety levels. Try to focus your attention on the present time and concentrate on the immediate challenges of your day, without worrying about something that might, or might not, happen in the future.
Your friends and family will be supportive if you opt for a non-alcoholic drink at a social occasion. The people who make a fuss are often the ones with a problem themselves. It is very common nowadays for people to choose a non-alcoholic option when in company for a number of different reasons.
If you have a problem with drinking it is the first drink that triggers the cycle of alcoholic drinking. If you avoid the first drink you won't end up getting drunk. Living your life one day at a time, and trying not to worry about the future, can make the task of avoiding the first drink feel more manageable.
Learning to deal with life on life's terms can be challenging, when seeking to avoid your drug of choice, and you want to avoid the possibility of triggering other addictions. Counselling and psychotherapy can help to assess any previous traumas, unhealthy attachments and psychological scars. Seeing a therapist with experience of addiction can offer you the potential to transform your addictive processes and to develop your psychological awareness so that you can better confront your triggers to addictive behaviour.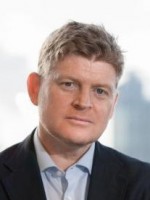 Noel Bell is a counsellor/psychotherapist based in London who has spent the past 20 years exploring and studying personal growth, recovery from addictions and inner transformation. Noel draws upon the most effective tools and techniques from the psychodynamic, cognitive behavioural (CBT), humanist, existential and transpersonal schools.… Read more
Located in London.
Can also offer telephone / online appointments.
To book an appointment, please get in contact: