Note to self: Reflections on working online
Over a week ago now, I decided to follow government advice and close the doors to our centre in Gosforth. Feeling responsible for the mental well being for both clients and practitioners it was a sad and unsettling decision to make. However, these are difficult and disturbing times. Many of us are naturally anxious about what the immediate future will hold. As we lock down in self-isolation and are separated from our social norm, family and friends, work and play, it felt important to me to be able to offer some form of support and contact. So it was, with some trepidation that I agreed to offer online therapy to all of my clients. 
As a relational psychotherapist, I treasure the immediacy of face-to-face contact. All that non-verbal, bodily held communication passed from one to another provides a rich source of information and is an essential part of the client and therapist's relational narrative. And whilst I work online with supervisees and a few clients, usually, those that have previously had face-to-face contact, yesterday was to be the first full day of working online. So, you can imagine I was interested to see how this shaped up.
I had to hand, a mix of Zoom, Skype and Face Time, depending on the clients choice. I had spent the previous day preparing my study for international exposure, like a film set I had carefully chosen the position for the laptop and arranged the backdrop to look suitably professional, whilst appearing clean and calm. A sort of throwback to my idea of a Freudian parlour. Feeling contained and held by my environment, I decided to quickly test the equipment.
To my instant horror, I discovered that I had no internet. For some reason, it wasn't connecting. With a sinking stomach and an urge to scream at the countryside, at everyone I imagined to be at home using the internet, I managed to get back into my adult (ego state that is) and move to another room with only my essentials to hand.
Sadly this room was not quite my idea of calm and serenity. When Zoom released the foreboding picture of a red-faced psychotherapist and a backdrop that looked anything but professional, the second challenge to the day was to somehow do a makeover in 30 seconds to disguise the chaos.
However, I'm pleased to say, makeover complete the day proceeded well. My experience with my clients seemed to be as relational as it usually is. On reflection, I noted that there appeared to be a different kind of immediacy, brought on by this different medium. An intimacy with a level of frankness to it.
Perhaps, without the face-to-face contact our 'neuroception' (Porges 1995) detects a sense of safety that allows for more direct contact and challenge. As we feel that physical distance from one other, I wonder if our need for 'proximity' (Bowlby 1965) without the nonverbal, bodily affect communication remains just enough for us to feel the contact without the threat. I found my clients to be engaged, open and connected throughout the process and I, for one, am now looking forward to more engagement this way.
If you feel you could benefit from some help during this difficult time, consider online or telephone counselling. Many therapists now offer this as part of their services. Use our online search tool to find a qualified counsellor.
Share this article with a friend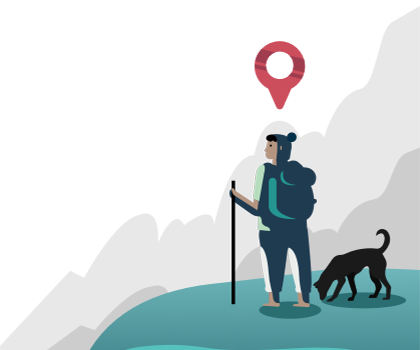 Find the right counsellor or therapist for you