NHS treatment for depression and anxiety in London
GPs in London, as in the rest of the country are encouraged to refer patients with symptoms of anxiety or depression, for counselling under the Improved Access to Psychological Therapies (IAPT) programme; the NHS response to the 6 million people estimated to be suffering in this way across England.
The good news is that investment in IAPT is set to continue for the foreseeable future, hopefully offering treatment for many years to come to the estimated 1 million anxious and depressed patients in London. The bad news is that a recent report on IAPT performance for the period April – June 2011, suggests that current levels of services are insufficient and that access to these services varies across London.
The report shows that only 3% of anxious and depressed Londoners were referred to IAPT services for treatment, a figure hiding a range from 6% in Islington to a minuscule 0.44% in Enfield. These figures are low but we need to remember that the report refers to a total cohort of 1 million people, and a time period of only 3 months, so there is a limit to what could have been achieved. However, what is worrying is that just over half of Londoners (57%) referred actually received treatment during this period – what happened to the other 43%?
Well, seemingly this is the percentage of patients who wait over a month for treatment and in fact, in Lewisham it is clear that actually every single patient referred waited at least this long. There is no indication of the maximum waiting time, but the figures suggest that many patients waited longer than the three months reported on; anecdotal evidence in my own area puts the possible waiting time for NHS counselling as up to a year. I would argue that if you are feeling low and have made the sometimes herculean effort to seek help, you need to have this effort responded to in a timely fashion. As a counsellor in private practice, I generally see my clients for a first appointment within a week and believe this has significant clinical value.  It seems detrimental therefore that this kind of response is not available to London residents who seek NHS help.
But what do IAPT services offer once you finally get to see a counsellor? Well, IAPT practitioners work primarily with Cognitive Behavioural Therapy (CBT), which is typically utilised in on brief therapy basis, with 6 – 12 sessions generally being the norm. The notes to the report explain however that completed IAPT treatment can be a minimum of two sessions.  There are no figures given for the average number of sessions, so we can only infer that IAPT therapy is the briefest of the brief.  
Patients seen by IAPT Practitioners have their level of depression or anxiety assessed at the start and at the end of treatment using the Patient Health Questionnaire or the Generalised Anxiety Disorder scale. The difference between starting and ending scores is used to determine whether or not the patient has recovered, and overall, the IAPT reports a recovery rate across London of 41%. What is interesting however is that 11% of patients completing treatment were found to be neither depressed nor anxious at the start of treatment, let alone at the end!  So, either this group were treated unnecessarily, or they were treated for something other than depression or anxiety, in which case we do not know if they recovered or not. The recovery rate of 41% assumes that they did, if we assume they did not, then the recovery rate for London drops to 37%, and is as low as 20% in Waltham Forest.
Of course the IAPT is primarily a service for anxious or depressed patients, but that fact that it does not report separately on the 11% of patients who did not fit this category at referral is unfortunate. An independently practising counsellor would expect to see clients presenting with a wide range of difficulties. A quick search of the Counselling Directory website shows that during September just 13% of clients were looking for help with depression or anxiety. Anger management and addictions accounted for 24% between them and overall, clients were looking for help with 218 different issues. The IAPT approach seems to offer a one size fits all strategy and if's effectiveness will likely depend on how well patients fit into that strategy.
The state of the nation's mental health is something purported to be close to the Government's heart, (part of the aim of IAPT is to get people back to work and off benefits); and the 3rd Wave of IAPT services is now being rolled out to every PCT in London except Hillingdon (sorry Hillingdon, no explanation is given as to why not). So it seems likely that patients will increasingly be offered this when presenting to their GPs with psychological dis-ease.  As a client however I would consider whether or not the services you are being offered will give you what you need, when you need it and for as long as you need it. 
Share this article with a friend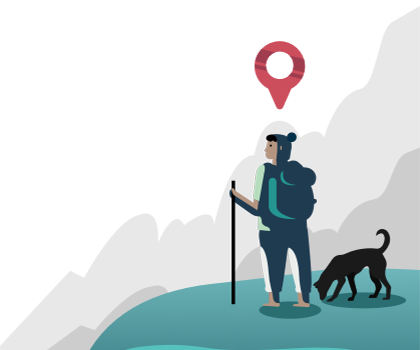 Find the right counsellor or therapist for you