Low self-confidence
New year, new you?
As we enter the New Year, so many of us set ourselves New Year's resolutions. The thought behind this would appear to be a new year and therefore an opportunity for there to be a 'new you'.   

What would it be like, however, to do something different and ask yourself a number of questions about yourself? In doing so you'd learn more about who you are, how you value yourself and what you want out of your life.

Here are some questions for you to ask yourself. 

What interferes with you being happy? A bad relationship, a difficult job, a lack of money or perhaps a challenging experience?

What New Year's resolutions have you set yourself? Are your expectations  this year realistic, or have you set yourself tough tasks and goals which will be too challenging to meet?

What do you have control over?  The answer is you. 

Think about yourself positively. List as many positive aspects of yourself as you can.  How easy was this to do – thinking of yourself in a positive light? I bet it was easier to come up with lots of negative aspects of you and list those.
How well do you look after yourself?
How much sleep do you get?
How often would you ask others for help when you really need it?
How much exercise do you take?
How regularly and healthily do you eat and drink?
If you get something wrong, and you don't achieve what you had hoped to, how are you towards yourself? What is your internal dialogue? Do you give yourself a hard time? So many people do. 

The lifestyle and environment within which so many people live is highly pressured and so tough.

Being under considerable pressure can be very difficult to handle. More and more things go wrong and life gets really frustrating. Perhaps that frustration is expressed internally. Perhaps you are not familiar with being truly acknowledged for what you have achieved rather than that you haven't.  

What emphasis there is on what we haven't achieved as opposed to what we have. How much care and consideration do you give to yourself?

So what can you consider when you look at change and managing yourself? 

You can learn to forgive yourself when you make a mistake, remembering that you are human and you aren't perfect. Nobody is. You must learn to forgive others too, when they get it wrong.  

Remember that it's never too late to make changes to your life. Change needs to be looked at constructively. So consider what you want to change, and then what you need to do in order to make that change. 

Avoid dwelling in the past or thinking too much about the future. Learn to live in the moment. Don't forget how healing laughter can be. Genuine laughter and fun is so healthy. It can take many different forms too. Learn to laugh at yourself, the laughter between friends and simply having fun.

I'm not saying don't set yourself goals for the New Year - far from it. Do make goals. Set yourself realistic ones and celebrate your success in working towards those. Do smile when you succeed and be proud of yourself. Consider too what excuses you might make for breaking these goals. More than anything, remember that it's not about the destination or the goals you aspire to achieve, but instead enjoying the journey. Learning more about yourself as you go.
Share this article with a friend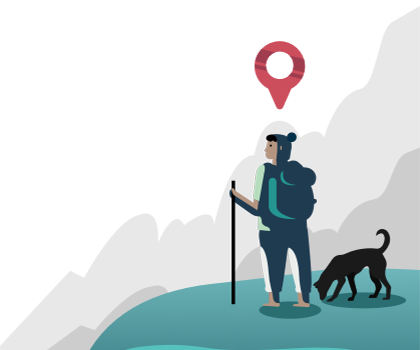 Find a therapist dealing with Low self-confidence