New Year, New You
At this time of the year so many of our thoughts turn to our New Year resolutions. Often we have great ideas and indeed intentions of putting things right in our lives. Some of our resolutions are simple to state like giving up smoking and others are harder to resolve like repairing a relationship.
Seduced by the New Year and new beginnings, our resolve rarely lasts for more than a few weeks. So how can you make this year different. While you could employ a counsellor or a coach to help you there are many things that you can do for yourself to increase your chances of success.
One of the key things is be clear about what you are wanting to change so not just that I want a better relationship with my family because that is open to interpretation. Does that mean spending more time with them, or perhaps being more open with them or addressing a long standing issue? Make your resolution exacting. "I will spend 2 Saturdays a month on trips with my family. Then it is easier to see your progress.
Set-backs: Very few of us get on a bicycle and ride away on 2 wheels for the first time. We fall, we get up we try again. Any new behaviour involving change is likely to have this pattern where you fail; perhaps you have a sneaky ciggy after a stressful meeting. You need to have a plan to forgive yourself and get back on the wagon. If you find that the slips are building perhaps your need to review what the goal is, take a smaller step first.
This raises an important point which is that you need to have some hope of achieving your goal. So despite the euphoric high of the Olympics, most of us will not win a gold medal as a result of getting back in shape. Perhaps a more realistic goal is related to weight or a local race.
It is also important to frame your new behaviour in a positive light, I am now a non-smoker or I am fitter as a result of going for a walk this morning. All of this will help you to remember that you are seeing positive changes as a result of this change you are taking. When you share your goals with others use this positive language and most people will look for opportunities to encourage you.
Of course some changes do require help and if you feel you need help from family or friends or even a counsellor that shouldn't put you off from trying to make a positive change in your life that will make you happier about yourself and your life.
In a recent piece of work a care worker in a hospice found that most people at the end of their lives regretted the things that they had not done rather than the things that they had. So through off the shackles and tackle those resolutions with new vigour this year and prove that you can change.
Share this article with a friend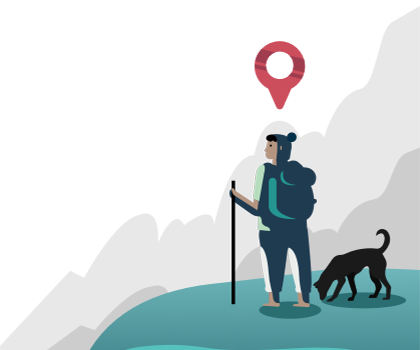 Find the right counsellor or therapist for you