New to counselling?
Your first visit to a counselling session can be a daunting prospect. It is still not the kind of activity
people always feel able to share with their friends and family. Therefore it may be difficult to ask other
people what their experience has been.

It is a good idea to try out a few different counsellors. Counselling is different from seeing a GP/doctor. You will generally get a choice who you see. There is a degree to which you are forming a relationship with another person, so you need to get on and feel comfortable with that person.

You will want to check that your counsellor is properly qualified, insured and has membership or professional accreditation with an association like the BACP (British Association for Counselling and Psychotherapy) or UKCP (United Kingdom Council for Psychotherapy).

Generally counselling appointments run on time. They will start at agreed time and usually take up 50 minutes unless otherwise stated. If you are late your counsellor may not make the time up. If you are early they may not be ready to see you. Some counselling practices have waiting rooms but others do not. It is best to be in the area a few minutes before your appointment starts.

Most counsellors will use their first session to do what is called an assessment to find out if you and they are suitable to work together. With some counsellors there are forms to fill in, but with others it is more of a chat. Generally you will be asked what has brought you to counselling. There is an opportunity to ask them questions too: when the counselling will start; what the fee is; where it will take place.

It is usual for counsellors to see you in the same place at the same time each week. Some will charge you a fee whether you turn up or not, although some are flexible if you give sufficient notice. The stability of place and time is considered as a contribution to the work you are doing together. Some people may see their counsellor for a few weeks or months; others for many years. 

Counselling can provide a good support in a crisis, but may also be needed over a longer timescale to make changes to your habits and lifestyle if that is what you are looking for. Over this time, you won't usually find out a lot about your counsellor as the idea of the sessions is that you are the focus. So it is not a friendship that results but a counsellor-client relationship.

Some counsellors work with means other than dialogue/talking. There are counsellors who work with writing or drawing or movement plus other means - clay, painting, sand tray, music. Sometimes activities other than talking can reach us in places that have become well-defended in the world of speech. 

Most people attend counselling to feel better, but this better feeling may not happen straight away. Sometimes people become more aware of how sad or how stressed they have been feeling. However, much people may want the improvements to come quickly, they may take a while. This is why it is worth choosing your counsellor carefully in the first place. 

Counselling works for many people and is experienced differently by many people. We all have times when we need extra support - so why not give it a go?
Share this article with a friend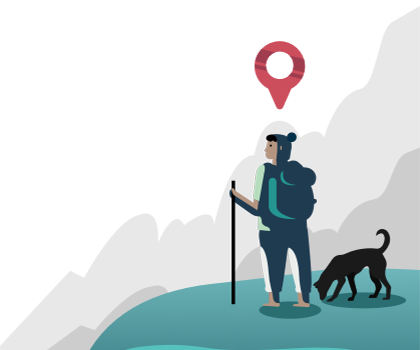 Find the right counsellor or therapist for you