Need directions?
Have you ever been lost in a new place, or a place you used to know before? Have you found yourself standing looking around, thinking where now?
Even with a map or sat nav you have to have a vague idea which direction you're heading in. After all maps are not always easy to follow and despite a great sat nav, you can end up on a one way road, a dead end or stuck in traffic due to roadworks and having to follow diversions which seem to lead somewhere you have never been before.
It may even be a place where you have been before, although the landscape seems different and unfamiliar this time round?
Does this sound familiar? Is this where you are in your life? You feel stuck? Lost? Not sure where to go? How do you move out of this rut?
Are you going to stay where you are? Or are you looking for a guide? A counsellor can help you examine how to get out of your rut, find the direction you want to take and the way to take it and explore how to be better prepared to avoid getting in the same position?
Your life map and your life sat nav are very good guides, sometimes you simply need support to update them or alter them as the landscape, circumstances and life events change.
Share this article with a friend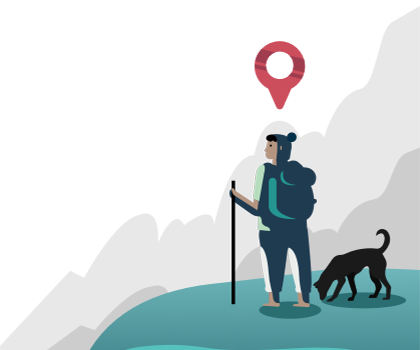 Find the right counsellor or therapist for you