Child counselling
My child is transgender – how to support yourself and your child
So your child is transgender. Maybe you were told via text message. It wasn't a bad thing, because you had some time to regain breath during the bus ride and a walk home. Or maybe it was shouted at you in an argument, or revealed by a teacher. No matter how the message is delivered – it is a big one to take in. Even if we kind of knew that our child is 'different', 'non-conforming' or 'eccentric'.  
Parents want to be supportive of their children and want to make the world safe and welcoming for them. We are comfortable telling them about the world we know and how to navigate it.
Being a parent of a transgender child instantly throws us off that secure place and often shifts the roles. It is the young person who suddenly is the better informed one. They might have been thinking, reading and talking about it for a very long time, and telling the parents might be the last step of a process. They are ready to go forward, know what treatment they need, and expect full support and understanding. Only that for a parent this is the very beginning. The first step of the journey into the world we may not know much about – apart from the fact that it is not what we feel competent and informed about. Perhaps there are potential conflicts with the views and beliefs we used to hold as true – until now.
Very often we start off with questioning their decision - "are you sure?".
It is our way to communicate anxiety and fear about the future, but is often read as rejection.
When the child tells us they are transgender – they are sure. Doesn't matter what might happen in the future. It is important that we validate their view, which most certainly wasn't easy to come to, and not easy to share. Then we will be in a better position to succeed with the next step, which is asking your child for a bit of time to 'catch up' with them, in terms of knowledge and our own emotions.
The knowledge part is actually simple – although not easy. Simple, because there is a lot of information on NHS website, charities websites and articles. Not easy, because the information often contradicting – depending which source we look at. [1] It is important to talk, read, and meet people. But in the end, we may not get a clear answer about what is the right way for our child, and decision will have to be ours, with all the possible consequences. It sounds quite unnerving and scary.
For this reason, it is important for us as parents to take responsibility for our fear, insecurities and prejudices that might have been triggered, and separate them from the intrinsic love and devotion that we have for our child. The former sends us into denial, shame and possibility of upsetting the child. The latter allows to see this fantastic, courageous individual - our child, who is going through a very challenging time, bravely fighting for the right to find their own identity and meaning. And to become the source of support and strength that they need.
What we need is some space to take in the emotional impact on us, perhaps time to come to terms with new reality (name, pronouns, clothes or haircuts). To live through grief over losing the right to use your child's name – the one you chose at birth as the token of love. To accept that we will forever fear over the future and despair how the world shrunk in terms of places where our child can go and be safe. To negotiate ripple effect of the news on family and friends. And many more... it is important to seek help and support, not to struggle alone [2].
But however difficult and unfamiliar the process is to us as parents, we have to remember not to adopt the victim position asking "why is it happening to me?". What we go through is really a small bump in comparison to huge mountains our child will have to climb every day, possibly for the rest of their lives. And to remember that it is their choice to climb them because for them, this is the only way to happiness.
[1] This Guardian article is a good illustration of different views - https://www.theguardian.com/society/2016/jul/11/transgender-nhs-doctor-prescribing-sex-hormones-children-uk
[2] Support groups for parents: Gendered Intelligence- http://genderedintelligence.co.uk/families/; Mermaids - http://www.mermaidsuk.org.uk/index.php?id=33
Share this article with a friend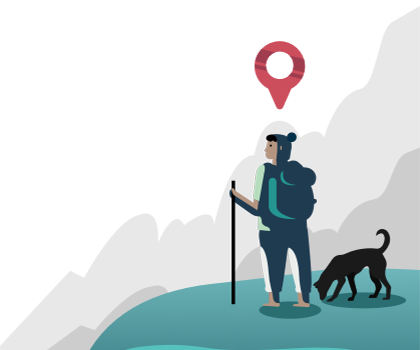 Find a therapist dealing with Child counselling