Post-traumatic stress disorder (PTSD)
Moral injury in the time of a global pandemic
Towards the end of 2019 reports of a respiratory illness with significant health complications and high mortality began to emerge. This illness, a new type of coronavirus, later became known as Covid-19 and its rapid spread quickly resulted in the World Health Organisation declaring a global pandemic (Echeverria et al 2021).
The unexpected nature of the pandemic and the high rate of health complications placed immense pressure on society and health care systems across the globe. Our usual social rules, structures and routines were equally stretched and arguably broke down. Wearing masks, social distancing, Covid swabs, home-schooling and working from home became commonplace terms. 
The fast pace, uncertainty and global nature of the pandemic has understandably meant that we have experienced it differently depending on our geographical location, type of employment and structure of our families and societies. A common experience has been that the high-stakes context and the challenges inherent in the pandemic has given rise to increased intra and inter personal conflict.
In this context we have naturally been more exposed to situations where moral frustrations and moral dilemmas are likely. Here amongst the difficult choices, loss of life on a huge scale and disruption to social function and closeness is the potential for distress, rumination and self-criticism to take hold.
What is a moral injury? 
The concept of moral injury is rooted in the descriptions and study of ethics, moral philosophy and spirituality. More recently, through psychoanalytic work with veterans of the Vietnam War, moral injury was contextualised as the "undoing of character or selfhood" resulting from "deeply embedded moral woundedness" (Lenz et al  2021, p2).
Whilst most of the research into moral injury is related to Veterans, more recently there has been proliferation of research into non-military fields, such as health care, police, firefighters and child protection work, to name just a few. Our understanding of moral injury continues to develop, but there is no consensus on definition, measures or treatment. Ongoing research is helping to situate it in relation to other responses to traumatic events such as post-traumatic stress disorder (PTSD).
In this way the concept of moral distress is sometimes used interchangeably with moral injury. The term moral distress comes from healthcare literature. It is defined by the negative experience of "when one knows the right thing to do, but institutional constraints make it nearly impossible to pursue the right course of action" (Lenz et al 2021, p 3).
It may be helpful to notice that with moral distress the weight of moral decision making is arguably shared with the institution and clinical evidence base. Whereas moral injury seems more focused on individual conduct with the balance of decision making being held by the individual, it "is a state of profound emotional and psychological distress resulting from the violation of a person's core moral values" (O'Connor  2021). What we can perhaps draw from both concepts is that the lived experience of them is deeply social in its aetiology, with moral distress potentially sharing certain dimensions of moral injury and visa-versa.   
A morally injurious event can be seen as a high-stakes situation where a person feels they have violated an important value or belief. These violations may be: 
Something they have done or failed to do.
Something that someone else has done, or failed to do, to them or for them. 
Something they have witnessed. 
Something they learn about after it has already happened.   
(Evens et al 2020)
The idea that we can be unaware of the likely outcome of a decision or action, or indeed aware of a potential violation, adds further context and complexity. Morally injurious events often unfold within complex social interactions and in different situations where social norms and expectations can push and pull decision making. For example, when there is: 
Harm to the innocent through action or inaction.
Extreme or unjustified violence.
Apparent failure to do the "right" thing when someone is or has been hurt or killed.
Tragic mistakes or oversights.
Perceived betrayals (especially by trusted others). 
(Evens et al 2020)
In addition to these factors, the passage of time is another important element. In morally injurious situations we may take actions that make sense in that context and at that time. However, as we later re-evaluate our actions, we may begin to recognise the moral violations and experience painful thoughts and emotions.
An example of this may be when a soldier returns to civilian life, the transition from a military social context to a civilian one may highlight a misalignment of values and moral beliefs which may become morally injurious. Another example of time being an important factor in moral injury may be when a person stops using drugs or alcohol, the pain of moral injury may surface as they begin to notice the effect this has had on friends and family (Evens et al 2020).
The scale and the intensity of the global pandemic may also be a factor for us to consider. Covid-19 and our responses to it may invite conflict with our values and moral decision making. Medics, for example, have had to make difficult decisions about life-saving treatments and interventions during the peak of the pandemic which may later sit uneasily. Equally, families may have wrestled with limited or no contact with vulnerable relatives and now lament decisions made at that time and in that context.
Treatment of moral injury 
The social and highly relational nature of moral injury can result in people finding it difficult to talk about morally injurious events. It is a reflective condition, emerging after the event or situation (O'Connor 2021) where the insidious nature of guilt and shame potentially merge.
Moral injury can present as a complex set of thoughts and emotions:
remorse
guilt
internal shame (where an individual feels defective and to blame)
external shame (where we fear the negative judgments and appraisals of others)
self-criticism, worthlessness and feeling unforgivable 
anger and aggression 
anxiety 
depression
suicidal thoughts and acts of self harm 
It is known to co-occur with post-traumatic stress disorder (PTSD), as such there is a body of evidence for treating moral injury with psychotherapies for PTSD (Griffin et al 2019). Generally speaking professionals treating moral injury naturally use a holistic approach, and an amalgam of approaches used to fit the needs of the individual. In this way cognitive models are considered efficient in explaining and treating the negative moral emotions, such as guilt and shame, which are a central feature of moral injury (Murray and Ehlers 2020).
Interventions such as Trauma Focused Cognitive Behavioural Therapy (TF-CBT), mindfulness based approaches such as  Acceptance and Commitment Therapy for Moral Injury (ACT-MI) and Compassion Focused Therapy (CFT) have also been used (Williamson et al 2021). Interventions such as Eye-Movement Desensitisation and Reprocessing (EMDR) could also be considered (Williamson et al 2021). EMDR may hold some advantages here, as the need to focus on the morally injurious event is shorter in duration and does not require expansive description and discussion.
 Closing thoughts
The global pandemic has created a relational environment that has increased the interpersonal and intrapersonal pressures we face. The pressures and strains, and increased scrutiny we are experiencing within our relationships undoubtedly has the potential to disrupt how we connect to ourselves and others, which may increase the space in which moral injury can occur. 
Wrestling with a moral injury is undoubtedly a pernicious and by its very nature a lonely experience, so if you notice that any of the above resonates with you, please know this, the guilt and shame associated with moral injury invariably holds people back from seeking help. Here, the first step is often the hardest.
References
Ivan Echeverria, Marc Perrier, Gonzalo Haro, Rafael Mora, Isabel Camacho, Isabel Almodovar, Vicenta Mañes, Ignacio Zaera, Ana Benito (2021) "healthcare Kamikazes" during the COVID-19 Pandemic: Purpose in life and moral courage as mediators of psychopathology. International Journal of Environmental Research and Public Health. MDPI
Wyatt R Evans, Robyn D. Walser, Kent D Drescher, Jacob K. Farnsworth (2020) The Moral Injury Workbook : Acceptance and Commitment Therapy Skills for moving beyond shame, anger and trauma to reclaim your values. New Harbinger Publications, Inc.  
Brandon J. Griffin, Natalie Purcell, Kristine Burkman, Brett T. Litz, Craig J. Bryan, Martha Schmitz, Claudia Vollerme, Jessica Walsh, Shira Magen (2019) Moral Injury: An Integrative Review. Journal of Traumatic Stress. Wiley 
Liana M. Lentz, Lorraine Smith-MacDonald, David Malloy, R. Nicholas Carleton and Suzette Brémault-Phillips (2021) Compromised Conscience: A Scoping Review of Moral Injury Among Firefighters, Paramedics, and Police Officers. Frontiers in Psychology, open access.
Alison O'Connor (2021) Moral Injury, Research Gate - accessed 08/11/21 - https://www.researchgate.net/publication/349379703_MORAL_INJURY 
Hannah Murray and Anke Ehlers (2021) Cognitive therapy for moral injury in post-traumatic stress disorder. The Cognitive Behaviour Therapist. BABCP
Victoria Williamson, Dominic Murphy, Sharon A. M. Stevelink, Shannon Allen, Edgar Jones and Neil Greenberg (2021) Delivering treatment to mortally injured UK military personnel and veterans : The clinician experience. Military Psychology Journal. Routledge Taylor and Francis Group  
Share this article with a friend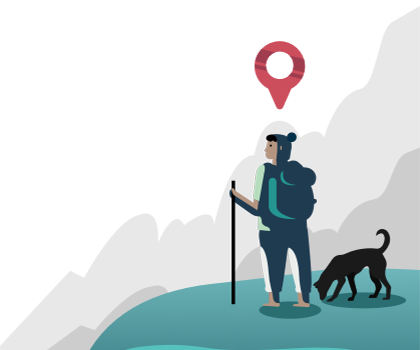 Find a therapist dealing with Post-traumatic stress disorder (PTSD)