Abortion
Miscarriage: The 'invisible grief'
Miscarriage (or early pregnancy loss) is extremely common.  However, contrary to popular belief this does not mean that it is not a significant and very painful loss for those who experience it.  Often referred to as 'invisible grief', miscarriage is not often spoken about and usually occurs before the woman has told anyone but closest friends she is pregnant.  The woman who is having or has had a miscarriage, may be told by well meaning people to think of it as just a late and heavy period, or that 'its nature's way...'.  These comments can be deeply hurtful and completely deny the pain which she may feel at losing her hoped for and already loved baby.  They give the message that what has been lost was of no importance – but this is seldom the case.  Many people find it hard to understand how miscarriage can be so heartbreaking for the mother (and indeed father), but those who have suffered in this way will appreciate how the relationship between mother and unborn baby can start to grow from the moment she realises she is pregnant. 
If a woman bleeds vaginally or has pain during pregnancy, she may be offered an ultrasound scan to check the viability of the pregnancy.  This may be the time when she has the confirmation of her worst fears that her baby has indeed died.  The way this is handled by the sonographer is very important to the mother who has just been given the painful news.  Women often say that the comments which hurt the most are those which make light of the loss and those which are the most comforting are those which recognise the significance of what is happening.  Women vary greatly in what they need at this point and some search for answers to the question of why this has happened and others accept the outcome without such answers. 
It may sometimes be necessary for admission to hospital for the insensitively named procedure of ERCP (evacuation of retained products of conception).  Women can find themselves cared for in a ward with other women who may be undergoing surgery for gynaecological problems or cancer.  This can be an isolating experience and many sense that their worries are deemed to be quite minor in comparison.  Staff may be very caring but still unable to actually acknowledge the loss of the hoped for baby, and in the bustle of the ward, the woman who has lost her baby can feel very alone.  Even the term 'retained products' can seem very cold and clinical, and again there is further confirmation for the woman that this is no big deal in emotional terms – though her heart may be breaking for her lost baby. 
Relief and Guilt
For some people who suffer a miscarriage, there may be a great sense of relief that they don't have to go through with the pregnancy.  This may be more likely when the pregnancy was unplanned though may also occur to the surprise of the mother who had wanted to be pregnant.  The prospect of a baby (or another baby) may have been overwhelming and the decision to undergo a termination may have been taken prior to the miscarriage occurring.  This set of circumstances may give rise to an initial relief, followed by feelings of guilt at having such feelings making it especially difficult to talk about or come to terms with.  
A miscarriage may also bring a woman to question her own responsibility by asking herself whether she did anything to cause it such as over exertion or drinking alcohol etc.   There may be no answers to the question of why this has occurred, but the feeling of guilt may remain. 
Men and Miscarriage
Let's not forget that babies have fathers too.  It may be that the father of the lost baby is not involved or even aware of the situation, but more frequently it's the case that he's hurting too.  It could be said that he has even greater pressure on him to be strong in the culturally stereotyped way men are meant to be.  People will frequently ask after the mother but forget that the would- be-father has also lost his hoped for baby and all that meant to him.  Men can feel particularly left out of the whole process which may be unfolding and feel they have no right to their feelings.  It may also be the case that the mother and father feel very differently about the loss of the baby, and this again can cause feelings of isolation and further distress. 
Ways to Remember
For many people who have experienced a miscarriage, it is important to mark the loss in some way which is meaningful to them.  Here are a few examples which people have found comforting;
Planting a tree or flowering shrub according to the time of year.
Framing a scan photo if available.
Pressing and drying flowers which have been sent as condolences.
Writing a poem.
Writing a letter to the lost baby.
Album of cards from friends.
Tattoos
Compilation of music burned onto a disc.
Special place to go where you can think about the lost baby.
Meaningful rituals - such as sprinkling petals or letting off balloons or fireworks. 
Talking openly about the lost baby.
Giving the lost baby a name.
Including the lost baby in a family tree which is shared within the home and family. 
How Counselling Can Help
The main way in which counselling can help anyone affected by miscarriage, is by giving the person an opportunity to express and accept their feelings about what has happened.
As mentioned above, there may be very strong and ambivalent feelings and a good counsellor will be able to accept whatever they may be without making a judgement about whether the feelings are right or wrong.  As with any loss, miscarriage can churn up feelings about other past losses in a surprising way – and this can be difficult to understand sometimes. With the support of a trained and sensitive counsellor, it may be possible to reach a greater understanding and recognition of what the loss actually means to the individual.  It may have been a 'happy accident', a 'last chance' or a 'terrible shock' to have been pregnant – and each scenario will bring its own implications for the mother and father of the lost baby.   
Counselling gives the opportunity to talk to about your feelings – whatever they are – in a way that is not usually possible with even the closest of friends. Many people feel that they can't keep talking about how much it still upsets them for fear of overburdening their friends.  This may indeed be the case especially if their friends think it's time to 'get over it' and move on.  It may be very hard to admit any positive feelings about the miscarriage, but these feelings may be present and counselling can help with acceptance and self compassion. 
Miscarriage is certainly a very common occurrence, but it brings with it a wide spectrum of possible feelings and implications for those who experience it. Most people manage their own feelings with the support of partners, friends and family, but counselling may be a welcome support for some people at such a time.
Share this article with a friend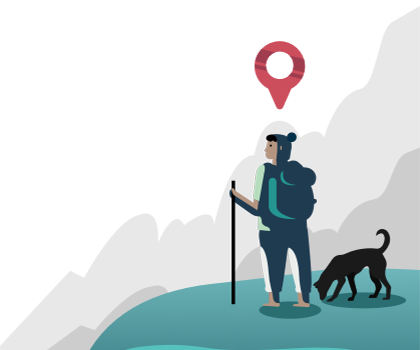 Find a therapist dealing with Abortion