Anxiety
Mental and physical well-being: Improving both during lockdown
Are you struggling during the global pandemic? Here are some ideas on how to look after your mental and physical wellbeing during the lockdown.

Now that we're having to adhere to strict lockdown rules, socialising, working and your usual daily activities may be impacted. Whether you're working from home, or you can no longer visit your local gym because of regulations, all of these changes to your usual routine can be challenging for you mentally, as well as physically.
 
For instance, working from home could mean that you're not being as active as you once were when walking or biking to the office, or now that you can no longer go to the gym, you have less motivation to work-out. Mentally, doing less physical activity can reduce the number of endorphins that you produce, and staying indoors can fuel your anxiety and boredom. It can be very depressing, as well as isolating and lonely.
 
Because of this, we need to look for ways in which we can improve our mental and physical wellbeing during the lockdown. Continue reading this post for the most effective solutions to keeping yourself happy and healthy during this challenging time.

Improving your mental well-being during lockdown
When it comes to improving your mental well-being during the lockdown, there are several practises that you can undergo.
Meditation
Meditation can be highly beneficial if you find identifying your mindfulness a struggle. When meditating, you can eliminate negative thoughts, worries, anxieties and any other factor that prevents you from feeling happy. It is scientifically proven that both stress and anxiety can be significantly reduced if meditation is practised regularly.

There are plenty of resources available that'll support you in your meditation practice; whether you listen to a podcast or you read a book on how to get the most out of your meditating, you will soon see an improvement in your mentality.
Healthy eating and exercise
Both of these combined equals a healthy mindset. By eating a nutritious diet, you will be encouraging the functionality of your mind and body by gaining a steady source of fuel. By eating foods high in fats and sugars, you will begin to feel lethargic and are more likely to have mood swings.
 
In terms of exercise, this can also be highly advantageous for your mental health. By carrying out physical activity, you will reduce your anxiety, depression and overall negative moods. You do this by improving your self-esteem and cognitive function, the term given to multiple mental abilities. Also, while exercising, your body releases endorphins - the happy hormone!


Learning new talents, skills and hobbies
By learning new talents, skills and hobbies, you are automatically stimulating your brain, as well as boosting your self-confidence and self-esteem. You are challenging yourself, which leads to self-development; by learning something new, you will soon feel a sense of accomplishment and proudness. Plus it's a great way to fill your time in an enjoyable and productive way.
 
No matter what you learn, you will build a sense of purpose, and you never know, you might find that you have strengths that you never explored before or excel in your job and life by acquiring a new skill.
Improving your physical wellbeing during lockdown
Not only is it essential for you to look after your mental well-being during the current climate, but your physical well-being is just as important. It is scientifically proven that physically active people have up to a 30% reduced risk of depression.
Go on walks
Whether you were active before lockdown commenced or you didn't work-out on a regular basis, the chances are you're indoors a lot more, meaning you're enjoying less vitamin C and fresh air. By getting outdoors and going for a walk, you can instantly improve on your self-perception, self-esteem, mood and sleep quality. Not to mention, it'll reduce your stress, anxiety and fatigue too. It is really good to get some time surrounded by nature if possible. Try to take some time to look at the flowers and birds while out walking, really breathe in your environment and appreciate it.
At-home workouts
Whether you're missing the excitement of the gym, your weekly Zumba classes or are struggling to find activities to do, try an at-home work-out. Not only can you be in the comfort of your own home, but you can still reap the benefits of physical activity even if it's following a short 10-minute workout video on YouTube.

Don't forget, work-outs that involve Yoga and Tai-Chi are very beneficial for improving your physical and mental well-being, too. Both of these meditating and relaxing exercises decrease stress, anxiety and depression, while also improving your mood and aerobic and balance capacity.
Cleaning
Cleaning, if you didn't already know, is a less strenuous type of exercise. While dusting, hoovering and cleaning the windows, you're essentially staying active while also being productive. Regular housework has been known to decrease anxiety and stress levels, so what are you waiting for? Get the house in tip-top shape while increasing your happiness.




Your mental and physical well-being is paramount. If you don't look after one or the other, you will soon begin to see a change in your mood and happiness.

If you'd like further advice on taking care of your well-being, seeking professional help might be your best bet. If you're finding it hard to stay motivated to look after your well-being, there could be a more serious underlying issue that you've yet to identify. By seeking professional help from a counsellor, you can discuss your emotions and thoughts, so that you can work together to establish a solution that'll enable you to look towards a brighter future and enjoy your present.
 
Your mental state is what's at stake right now, and due to the uncertainty of what lies ahead for you and the country, you need to take extra care of your mental health so that post-pandemic, you can resume your normality and re-establish your balanced mental state. Think about the future and remember to stay focused on the positives of your situation, even if they are hard to find.
Share this article with a friend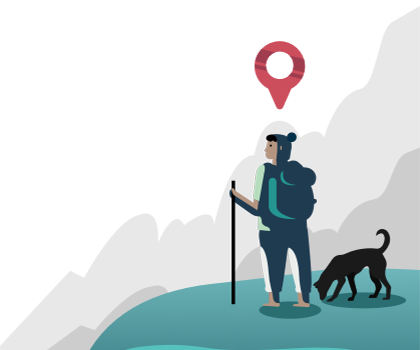 Find a therapist dealing with Anxiety