Men's mental health is no longer taboo
We need to talk about men's mental health!
Men's mental health needs to be taken seriously. When one in eight men in the UK are suffering with mental health problems we need to make sure that we don't miss the signs. The stark reality is that it is 76% more likely to be a man that takes his life. Mental health problems can affect anyone but often the fear of the stigma can make people apprehensive about opening up. 
We seek help for all other aspects of our well-being. We are happy to seek the support of a coach to support us in getting physically fit, yet men are often reluctant to seek support for their mental health. It is sometimes these societal gender norms that can really be the undoing of men's mental health. Being "strong" and "not needing anyone" often makes it very hard for men to reach out. However things are beginning to change.
Whilst the pandemic has had a huge impact on people's emotional well-being, the topic of mental health has come out of the shadows. We are finally having those open conversations about our mental health. Men's mental health is no longer taboo with so many great sports men and leaders talking about how they needed to tackle their emotional challenges.
What simple ways can we look after our mental health as men?
Have your five-a-day to keep mentally healthy!
Connect - Have a meaningful conversation with a friend, work mate or family member every day.
Exercise - Keeping our body fit boosts the feel good hormones and lifts our mood.
Learn something new - Stimulating our brain is vital, so try and challenge your self on a daily basis
Kindness - Small acts of kindness are vital for our well-being. Even if it's simply opening a door for someone through to volunteering, it is important for our overall well-being
Taking a moment to be present - Notice the flowers or the stars. Practice being present as it calms the mind.
These five simple steps on a daily basis shifts our neurology and primes us for feelings of contentment and happiness.
How do we open up the conversation with a loved one if we are worried?
It is very important to raise the issue with a loved one if you have concerns. Talking will not make it worse, it gives the opportunity to have an open discussion. The simple statement "I notice you haven't been yourself lately" can go a long way to opening up the space for a conversation about mental health.
The Relationship Practice has seen the number of men seeking support increase over the past two years. Counselling and support is no longer seen as purely the remit of women. As the notion of optimising our ability to manage challenging times, having a therapist or a personal coach is slowly becoming an acceptable part of self-care.
We have now expanded the practice to cater specifically for men who are finding the burden of careers and family overwhelming. Sometimes just the simple act of talking to someone who understands how to optimise our emotional well-being can be the difference between thriving or simply surviving.
Our doors are open to those who are struggling with their mental health, anxiety depression, work issues and relational challenges, The Relationship Practice works with a wide range of issues. 
Share this article with a friend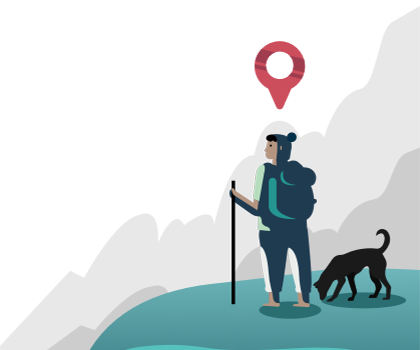 Find the right counsellor or therapist for you