Make fear your friend
Whenever we face our fears, we overcome an inner obstacle that has previously held us back. The only real barrier between ourselves and success is US. If we want to be successful, therapy can help us to start thinking of ourselves as successful.
An useful question clients can ask themselves: what is holding me back?
Sometimes we wish we could be someone we admire, yet we don't challenge ourselves to fulfil our own potential. Sometimes we feel unhappy with the way things are but don't feel able to do anything about it. We hide behind a mask. We don't like our jobs but they pay the bills. Perhaps we feel directionless.
Clients can be encouraged to make a list of things which are holding them back.
When answers are reviewed, attention needs to be paid to what seems to be in the way. Are we being too hard on ourselves? Perhaps our inner critic is being too harsh? Perhaps we are blaming other people?
I believe the obstacles we encounter in our lives are rooted in our internal blockages. The conflicts and dilemmas we meet on the outside are a mirror reflecting back to us the beliefs and values we hold.  Some of which may be so embedded we are not aware of them. Nevertheless, they shape our lives and are instrumental in creating our reality. Once we've identified what these are, we can choose to change them.
It can be useful to identify the thoughts that hold us back and the thoughts that move us forward. It can also help to make empowering choices such as self-limiting thoughts and self-defeating habits which keep us stuck in patterns that limit our experience of life. When we start thinking of ourselves as being the best we can that's what we will be.
When we choose to confront our fears we begin the process of becoming a stronger and more powerful version of ourselves. When we move past what is holding us back, we can discover the secret of living the best possible life we can. It is very important to cut our fears down to size. After all, the time we spend worrying can delay us from accomplishing our goals.

If you feel like you need some guidance, a counsellor can offer support.
Share this article with a friend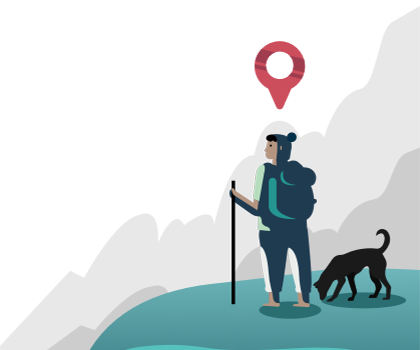 Find the right counsellor or therapist for you